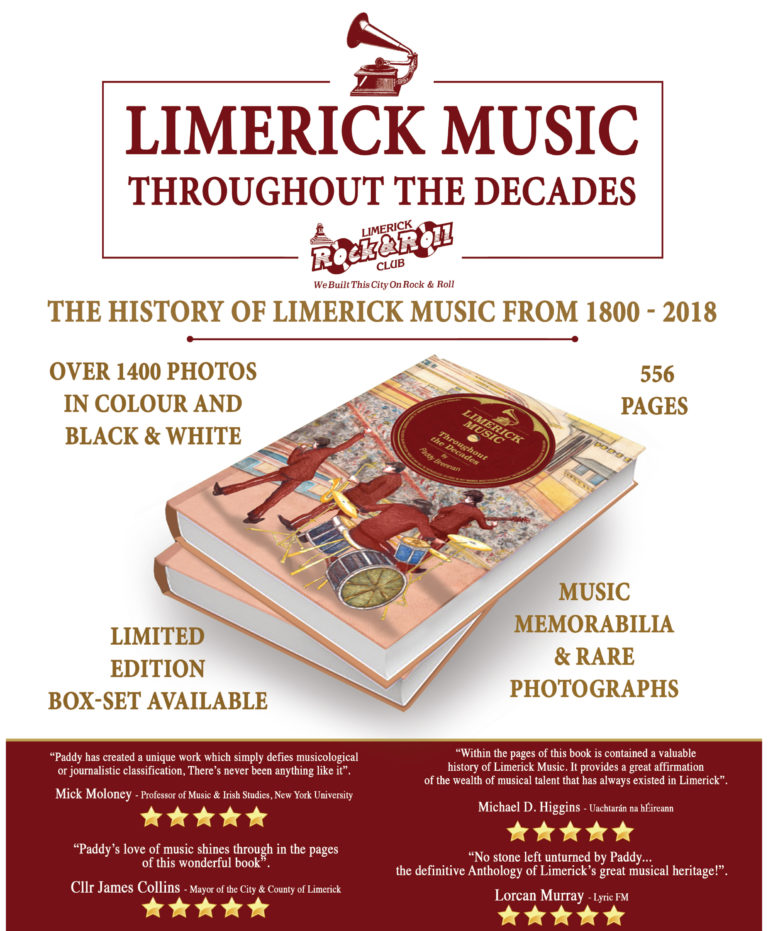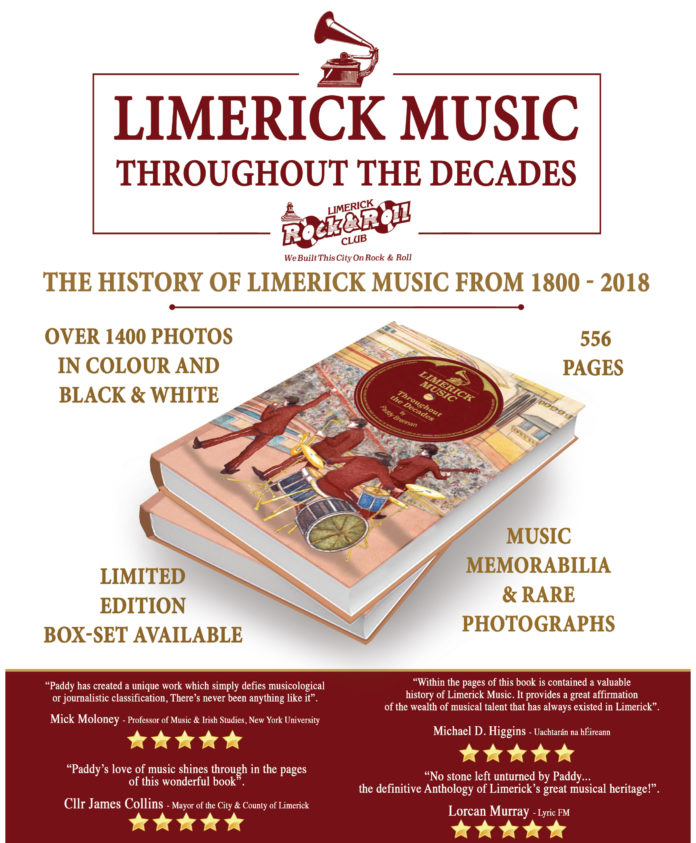 Limerick Music throughout the decades, The history of Limerick music from 1800 to 2018 launches this week.
This wonderfully presented book was three years in the research and planning and editing stages by Paddy Brennan of Limerick Rock n Roll Club.
The book is 556 pages of Limerick music memorabilia and rare photographs from 1800 to 2018 featuring over 1400 photos in colour and black and white.
The book has an extensive section on The Cranberries. There are articles and photographs on Classical and Opera from the 1800's.
There is a generous amount of coverage from the era of the Showbands, and ceili bands that performed in dance halls all over County Limerick.
Expect to read about the recording studios, the venues and the era when pirate radio stations ruled the airwaves in Limerick in the 1980's.
Limerick Music Throughout The Decades is available at €30 from Tuesday October 30. O'Mahony's Bookstore, Crescent Shopping Centre, Eason at The Parkway and The Hunt Museum will stock the book.
The launch with live music guests happens at Thomond Park Stadium this Bank Holiday Monday October 29 from 7.45pm.
MC for the night is Lorcan Murray and Mick Moloney (of 1960's trad group The Johnstons) will fly in from the US to speak at the event.
Contact [email protected] for more information.