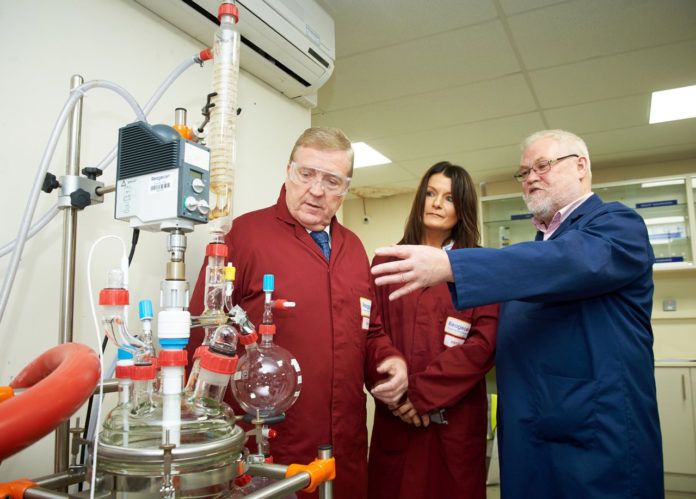 SHANNON-based Reagecon, the world's largest producer of physical and chemical calibration instruments, has signed a €10 million contract for the distribution of its products in the Chinese market over the next five years.
The agreement with the company's largest Chinese distributor, Beijing Thorigin, involves the Shannon production plant providing customer support from its Shanghai sales office.
Sign up for the weekly Limerick Post newsletter
The product portfolio that makes up the contract includes Reagecon's existing products in addition to several new suites of products targeted at the life sciences, environmental and geology markets.
This brings the total number of products developed by Reagecon's workforce of 100 people, half of whom are chemists, to almost 10,000. Their primary use is to calibrate scientific instruments across a whole span of different industries that include pharmaceutical, food, environmental, paper production, beverages and niche areas such as petrochemicals and biofuels.
The new product range will significantly increase the company's penetration potential into life sciences, environmental measurement and testing and geological testing, which are all extremely important growth areas in the Chinese market.
The delivery of this new range of products has resulted from an acceleration of research and development activity involving a €4 million investment over the past six years.
Founder and managing director John Barron said that the new products give Reagecon a significantly greater footprint in several new markets and in particular in the rapidly growing life sciences market.
"The resources expended on our new eCommerce site recognise the growing importance that we attribute to this form of sales and marketing and reflects our belief that e-commerce will play a major part going forward in the scaling efforts of the company.
"We expect that within six months, as part of the roll-out of our e-commerce facility, to have full translation in Mandarin of the technical content of this new site. Our current 400-page Physical and Chemical Standards Compendium in Mandarin has been available to our Chinese customers for a number of years."
Speaking at the signing of the contract, Minister for Business, Enterprise and Innovation, Heather Humphreys, described Reagecon as a great Irish success story.
"Its progress is down to both a very significant annual expenditure on Research and Development and the skill and dedications of its workforce. Its products are very complicated to manufacture and test and are at the top of the value pyramid in the field of science.
"This is recognised by the worldwide scientific community, which is a tremendous accolade for an indigenous Irish company that has grown from a small start-up in 1990 to the world's largest producer of physical and chemical standards. It is a good indication that Irish companies are competing and winning lucrative contracts in China and will continue to expand their reach into China," she said.
by Tom McCullough
[email protected]