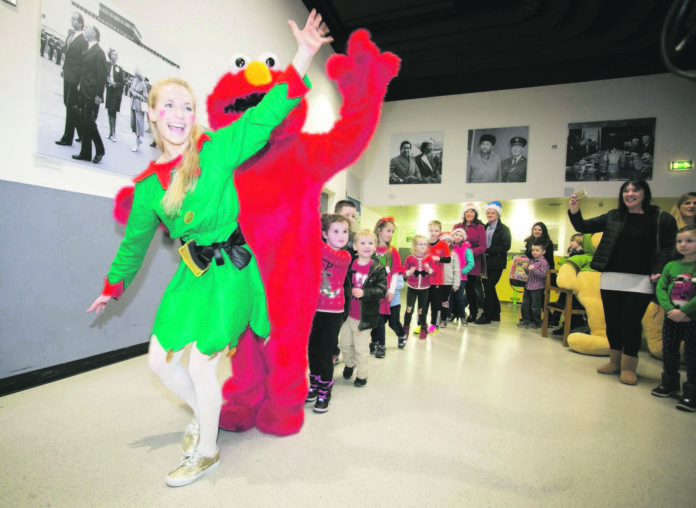 MORE than 2,000 lucky children and their parents will get to meet Santa 15,000 ft above sea level during Shannon Airport's 2018 Santa Flights adventure.
Short of Christmas Eve itself, Santa's busiest time in the run up to December 25th is when he jets in for his sixth annual Shannon airport visit, one of Ireland's best loved and unique Santa experiences.
The big man will take to the skies with a troupe of elves on Saturday and Sunday, December 1 and 2.  The event will be supported by teams of airport staff volunteers as Mrs Claus and her team of helpers will be manning the airport check-in desks.
Tickets for this special event will be allocated through a lottery system. A €1 per seat lottery application fee will apply for entries along with a €1.50 booking fee. All profits will go to Shannon Group's designated charities, the Share a Dream Foundation and the Clare Crusaders.
The lottery will close on Tuesday, November 13 and the winners will be notified by text soon after.
A packed programme of entertainment is being laid on with dancing elves, games and other treats helping children while away the final minutes before boarding.
Bookings are confined to a maximum of six but with the airport determined to ensure as many children as possible avail of the very special Christmas treat, a maximum of two adults will be allowed with any group of six. No child will be allowed on their own without an adult.
Airport Managing Director Andrew Murphy said that organising the event takes huge logistics from ensuring the children and their families have plenty of fun activities to keep them entertained, to ensuring that all flights run smoothly and that Santa makes his mid-air transfer from his sleigh to the airplane safely.
"None of it would be possible without our staff who go over and above each year to ensure that everything runs smoothly," he explained
Shannon Group chief executive Matthew Thomas said that as well as adding to the magic of Christmas for children, the Santa flights are also an integral part of the airport's fundraising efforts for local charities.
"Since the establishment of Shannon Group in 2014,  staff have raised more than €230,000 for a range of worthy charities," he added.
by Tom McCullough
[email protected]