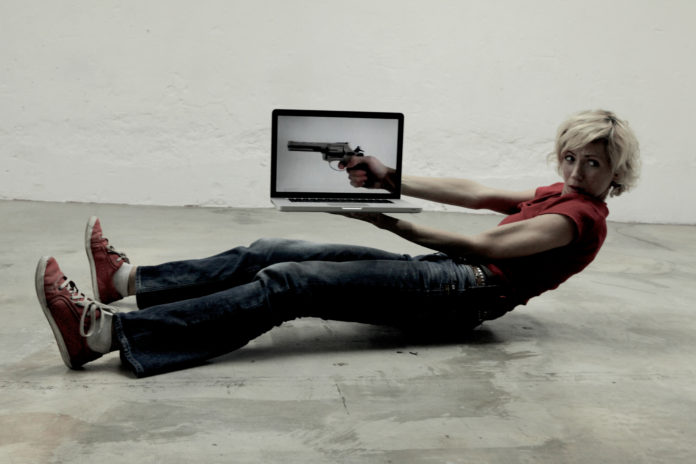 Light Moves, Limerick's Festival of Screendance, has reached a significant milestone. This celebration of dance on film offers a weekend of fascinating and cutting-edge film, dance and music from around the globe, Limerick Post spoke to Jürgen Simpson, one of the festival's curators.
This year the festival hosts live performances, an intimate open studio session with renowned British choreographer Siobhan Davies, a newly commissioned soundtrack by electronic artists Somadrone and Sunken Foal and a multitude of screenings and lectures, interviews and workshops.
Sign up for the weekly Limerick Post newsletter
This Festival of Screendance has evolved in its five year. Its creators Mary Wycherley and Jürgen Simpson see their role as curators rather than festival programmers.
"We are both coming at it as artists in dance for many years," says Jürgen.
"The creation and the choices we were making in the festival were of particular relevance to the international and national community. From the get-go we were not just programming, we were doing something which is more akin to curating."
Each edition of the festival has its own theme and asks a series of questions that has been the focus to drawing together the different film screenings, talks and workshops. The very definition of screendance does not just refer to choreographed dance on a big screen, as Jurgen explains.
Continue reading below . . .
"Although the festival is largely about what happens when dance and choreography meet screen. The key thing with screendance is, it is open, it is something that in the last few decades is something that has emerged that many people involved in dance and film have been drawn towards.
"Making films that don't focus on narrative as their primary objective but focus on the body movement and choreography as their primary objective.
"At Light Moves the questions we are constantly asking is 'what does that mean' and 'how can the viewing strategy suggest certain films to be presented in that context'."
Case in point is the screening of 'Man with a Movie Camera' by Dziga Vertov. Made in 1929, this masterpiece documentary does not feature dancers but is nonetheless a highly choreographic film. Light Moves has commissioned a music score created especially for the festival by two of Ireland's most innovative musical voices ("spellbinding musicality," comments Jurgen): Dunk Murphy,also known as Sunken Foal and Neil O'Connor aka Somadrone.
This screening and live performance happens on Saturday 10 at Dance Limerick, is a BYOB event and promises to be a particular highlight.
The opening event is also at Dance Limerick. 'Forecasting' (Thursday 8, 7pm) is created by Premier Stratagème. The intriguing performance features one actress and her laptop investigating the portability of a laptop, seeing how it can enhance her dance performance and create this weird and wonderful juxtaposition with images that are funny and at times poignant.
British choreographer Siobhan Davies will have an open studio during the festival in Limerick Printmakers. The artist will give access to the previously private process involved in her project in development called 'Transparencies'.
In the Dance Limerick Studio, there is an installation in place for the weekend by director/ choreographer Martta Tuomaala called 'Finncycling-oumi-Perkele! Volume 2'. Attendees are invited to hop on exercise bikes and watch Tuomaala's humorous piece played against strange undertones that have a bearing on current politics worldwide.
Besides all this, the festival brings short film screenings, feature films, live music and dance as well as vibrant talks, workshops and presentations by leading dance, film and music artists to the city this weekend.
Local interest screenings are 'Swerve' from Limerick based dancer/choreographer Robin Palmer (Saturday 10, 2pm Dance Limerick). 'John's Query' from Angie Smalis, Mark Carberry and Colin Gee looks at the lives of three characters living in Limerick's John's Square in different eras.
Light Moves Festival of Screendance happens in Dance Limerick, Belltable, The Hunt Museum from this Thursday 8 to Sunday 11.
www.lightmoves.ie/