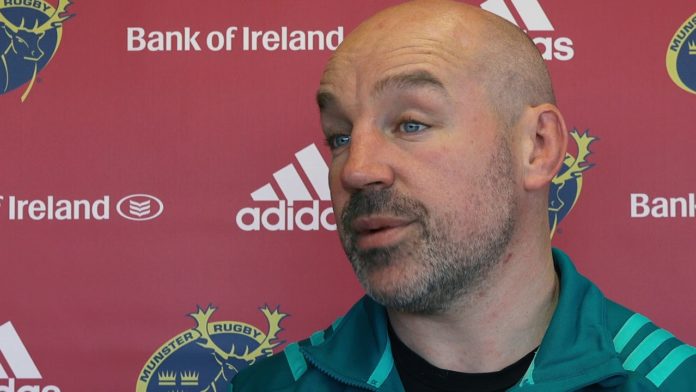 It has been a fantastic opening few months of the season for the Greencore Munster Rugby Academy with players in Guinness PRO14, Celtic Cup and All Ireland League action.
Four Academy players featured in the win away to Cheetahs
last weekend with Shane Daly and try-scorer Liam Coombes both starting as
Coombes made his PRO14 debut.
Sean O'Connor and Gavin Coombes featured off the bench in
the Bloemfontein victory as Munster moved up to second place in Conference A of
the PRO14.
16 Academy players played their part in Munster A's Celtic
Cup campaign with Peter Malone's side winning five from six games as Leinster
took the title.
It was announced last month that Academy duo Gavin Coombes
and Shane Daly will join the senior ranks next season with the pair both
signing two-year contracts.
"Nine U20s played in it along with our fourteen academy players and 14 senior players throughout the competition played so for me, there was a great mix between Academy, Senior and young players developing out of school "
"The academy guys will be back in training with the senior and that's an opportunity for them to impress Johann, Felix, Gerry and JP. But also, to improve themselves and challenge them to train at that level week in week out."
The post WATCH: Peter Malone happy with "great mix between Academy and Senior players" appeared first on Sporting Limerick.