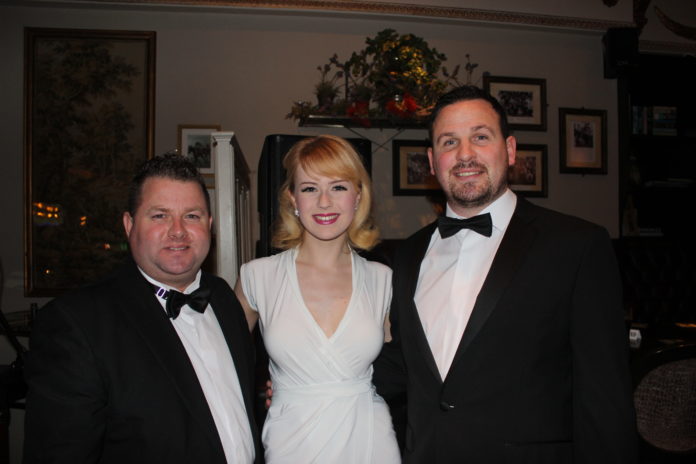 "FLY me to the moon/ Let me play among the stars/ Let me see what Spring is like/ On a Jupiter and Mars." Singing his heart out to the Limerick Post, Cecilian Musical Society's new star of the stage announces his presence for Mel Brooks' wildest card, 'The Producers'. Meet Dickie Donnelly.
From Birr, Dickie Donnelly is a social media entrepreneur by day, and by night, lead singer with the 17-piece Route 66 Big Band. By gum, can this man sing, to the point that Route 66 is booked countrywide from the Rose of Tralee Festival to The Pavilion in Tallaght for major gigs.
He is making the two-hour return journey from his hometown several days a week to play Max Bialystock, villainous producer of Broadway show. Max's musical was planned to fail – as a tax break – but instead, goosesteps into sensational success. Des Henn will direct 'The Producers' at Lime Tree Theatre from November 28 to December 1, 8pm nightly.
How did the Offaly Man get the gig?
"This is my second time playing Max this year, having already done so with Birr Stage Guild in March," the friendly country man tells Limerick Post. "Cecilians' is a totally new show, broken down differently from the beginning. My only advantage is that I know some of the words and lyrics."
He was guided by a friend to audition because the week prior to Birr's production, he had had surgery and "could not give the show 100 per cent. It was always a dream to play the lead role and I got the part of Max. It was a huge honour for me in my hometown to be cast."
Doing better this time is clearly meaningful. Dickie cannot praise Cecilian Musical Society enough for "their sky-high standards. I thought it would be easier, second time around and it's not. This is a new director, a very good choreographer (Barbara Meany) and a really strong team." He listens to the entire show daily and laughs at himself learning dance steps in his kitchen at home: "Dancing is not my forté, not at all."
Well, as he tells his hopeless accountant Leopold Bloom in a memorable duet, "You can do it/ You can do it/ You can do it." 
Max, sure you can can-can at www.limetreetheatre.ie This show is over-15s so tough luck kiddos!
All pictures: Martin Pierce