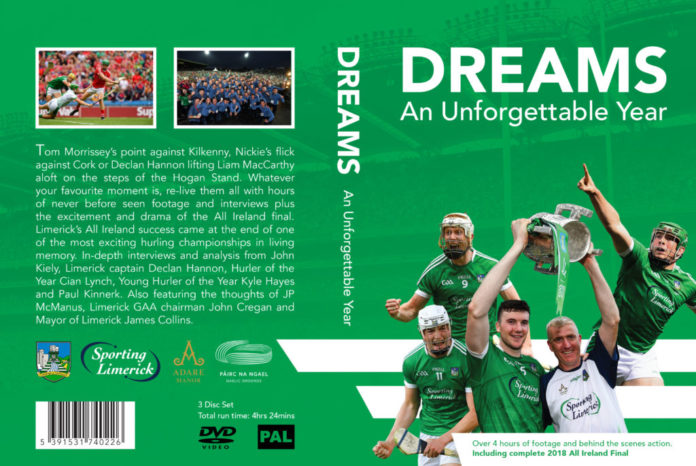 It's a moment that will live long in the memory for Limerick
supporters as Declan Hannon climbed the steps of the Hogan Stand to end 45 years
of hurt in the county.
From Limerick's rousing performance to the captain's speech,
no one will forget where they were when Limerick captured the Liam MacCarthy
Cup in 2018.
With an unprecedented demand for tickets in the county in
the lead up to the game, Limerick vastly outnumbered their opponents inside Croke
Park and on the streets of Dublin.
Ahead of the release of the upcoming DVD, "Dreams: An Unforgettable Year", that charts
Limerick's rise to the top we have another sneak peek for you.
On their bus journey to the stadium, our cameras picked up
the reception on the streets as the Limerick faithful cheered their team into
Croke Park.
On their bus ride to the stadium, can you pick yourself or
any of your friend or family out from the clip below?
For any more teasers check out our YouTube channel and Limerick GAA's social media pages.
The post WATCH: DREAMS Teaser: Limerick's bus journey to Croke Park appeared first on Sporting Limerick.