LIMERICK's 19th century international opera star Catherine Hayes was central to the Limerick Association of London  (LAL) honours for WW1's Armistice Centenary on Sunday November 11. She and Kilfinane's legendary hurler Sean Óg Hanley – 1897 All Ireland win – were at the heart of the ceremony at Kensal Green Cemetery, attended by Association members and visiting guests from Ireland.
Felix, Viscount Pery, the eldest son of Edmund, Earl of Limerick, laid a wreath on behalf of Limerick Civic Trust – who maintain the grave with LAL. Catherine Hayes' tomb in the Kensal cemetery was restored by the Trust under the guidance of the late Denis Leonard some years ago.
Sunday's commemoration service was delivered by Fr Michael O'Connor, PP of the Sacred Heart Church, Kilburn and native of Ballyhahill, Co. Limerick. He invoked the legacy of Mrs Catherine Hayes Bushnell, born to No. 4 Patrick Street in serious poverty; and the Gael and All Ireland Senior hurler, Sean Óg from Kilfinane.
Sean Óg Hanley was a member of the Kilfinane Hurling team of 1897 who brought the first All Ireland Senior Hurling Title to Limerick, victorious over Tullroan from Kilkenny on a 3-4 to 2-4 scoreline.
"Shortly afterwards he emigrated to London where he pursued his love of Gaelic games and was a member of the victorious London Senior Hurling team that were All Ireland Senior Champions in 1901," reports John Giltenan, chairperson of LAL who presided at the North London homage.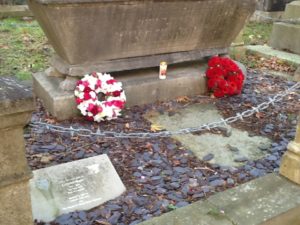 "Bad health brought a premature ending to his life and he died in London in 1915 at the tender age of 38 years. The London GAA community rallied to have Sean Óg laid to rest in St Mary's Catholic Cemetery in Kensal Green. In 1958 the Limerick Association of London took over the care of his grave and continue to do so to the present day.
"It is truly fitting that this ceremony marked many historic dates," Mr Giltenan elaborated. "Firstly it marked the 100th anniversary of Limerick's second All Ireland Senior Hurling title in 1918, then the 60th anniversary of the Limerick Association of London management of the grave.
"And of course, 2018 is the great year in which Limerick Senior Hurlers bridged a 45 year gap to bring the Liam McCarthy Cup back to the Treaty County."
The Kensal Green ceremony featured the laying of wreaths from representatives of the Association, the Kilfinane community in Co. Limerick and the Council of Irish County Associations London.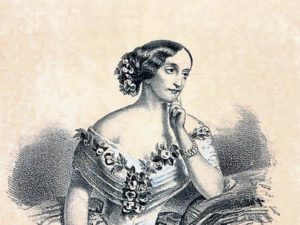 Sunday's service concluded with prayers and a graveside blessing followed by a passionate rendition of 'Limerick, You're a Lady'.
The attendance proceeded to the graveside of Catherine Hayes (1818- 1861). As a girl singing on the streets, her talent was recognised by the Dean of nearby St Mary's Cathedral who put her on the path of her worldwide distinguished career.
"In 1857 she married William Avery Bushnell in St George's Church, Hanover Square, London," John Giltenan tells Limerick Post. "Her beloved William died of ill health in France in July 1858. Catherine died on August 11, 1861 in her 43rd year and was buried in Kensal Green Cemetery, London."
On then with the Limerick Association of London and guests to Kilburn's Mazenod's Social Club to round out a festive day that embraced Limerick heroes of yore in London as much as the great victory of Armistice Day, November 11 of 1918.