Is She Dead Yet?
SOUTHILL Community Drama group will stage 'Is She Dead Yet?' on Tuesday 20 next at Lime Tree Theatre, 8pm. Led by dramaturg Karen Fitzgibbon, known for her work with Teaspach Theatre and community groups, for this production "Southill Men's Shed have been working for months, building an authentic set, once again bringing this show to life."
The storyline concerns the "100th birthday of Mrs Halpin but each guest has an agenda of their own. The return of the prodigal daughter, hungry undertakers and a host of nosy neighbours join Mrs Halpin and her family as she cordially invites you to help her cut her cake and share her vodka!!"
Factor in a singalong with The Southill Roses and join the Halpin centenary shenanigans.
_____________________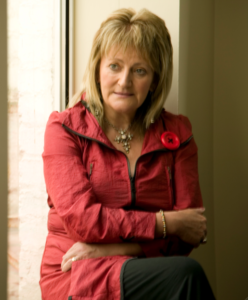 A new kind of listening
FRIARS' Gate in Kilmallock will host Nóirín Ní Riain on Wednesday 21, 8pm as the third speaker in the November series of exploratory sessions 'Soulscapes'. The venue suggests the following context for the night:
"The ear is the avenue to the soul – a poetics of a new kind of listening. This will be an evening of interactive dialogue and it promises a new kind of attention to really listening to and hearing one another." Nóirín believes this is 'the golden rule' of every person truly alive.
_____________________
Widows' Alms Houses
JOHN O'Regan is frequent broadcaster on local radio and currently features on Limerick City Community Radio. A noted music journalist, he has broadcast on RTE Radio Two, FM 104, BBC Radio Four and BBC Radio Merseyside.
His next talk in current run of Heritage spotlights taking place in St Mary's Aid's boardroom on Nicholas Street takes place on Friday November 23 at 1pm. John's topic concerns that very building, 'The Alms Houses in St Mary's Parish' and it will be supported by a slide show, tea and scones. €5 in.
_____________________
ArtLimerick at Milk Market
FORTY artists involved with ArtLimerick's regular outdoor display will show original artwork at Milk Market on Sunday 18 and again on Sunday December 9 from 11am until 4pm. "There is a vibrant community of creatives, who are enjoying the challenge and excitement of getting together at outdoor exhibitions," says organiser Kathy Tiernan. "We hope people will join us to chat, drink coffee and enjoy the atmosphere."