NATIONAL, regional and local representatives returned from a week-long series of seminars at Open Days in Brussels with an arsenal of project ideas and data to guide them through the EU's efforts to strengthen its regions.
Dee Ryan believes that the new EU initiative complements the Government's 2040 plan to develop the regions as a counterbalance to the relentless growth of Dublin.
The recently appointed Limerick Chamber chief said that she felt Europe was listening to the concerns of the regional development agencies.
"One of the questions posed to us in a working group was would SMEs like more support from Europe and the answer was a resounding 'yes'.
"There was a commonality across the 27 representative groups from the 28 EU countries with research showing that skills shortages, amongst a plethora of other issues, is a challenge faced by many regions," she said.
And this was core to the listening sessions she represented the region at.
Strengthening the region could be further achieved by re-skilling staff to bridge the advances in technology.
"40 per cent of employees now needed to re-skill in order to make a move within their career.
"To be employable for the whole of your life, you need to re-skill at some stage because very few people will start in an industry and finish out their career in the same one.
However, Limerick is in a strong position to respond to this challenge through its high-quality third level education institutions.
"We told the EU, though, that we could do with more support and that support looks like funding.
"Funding for that type of training is essential because an educated workforce is an asset to the region, an asset that is nurtured by the pipeline of excellent graduates emerging every year.
She said that the Brussels workshop sessions allowed participants share ideas and concepts on how regions can better perform.
One case study focused on local development strategies for retaining and attracting talents to the regions.
"Alto Minho is an administrative division in northern Portugal with around 250,000 inhabitants and they have developed a number of concepts to support their region such as technology incubators that support small or micro-enterprises in the early stages of development as well as a system of incentives for business and multi-sectoral investment with high rates of public contribution.
"Business projects are able to obtain the highest rates of co-financing through EU funds as well being able to avail of tax benefits and a more streamlined process of setting up companies." Ms Ryan explained.
This is a clear example of where the EU seems to be going and, from a Limerick perspective, Ms Ryan said that the message to Europe was clear.
"We met the EU parliamentarians representing our region to discuss the issues we face every day.
"I spoke with MEPs Sean Kelly and Deirdre Clune about Shannon Airport and what we would like impressed on Government and the EU about support for the airport and the development of the M20 Limerick to Cork motorway.
"It was a lobbying session on interconnectivity – that's key for us as a region within Europe.
"The points we made to all of the public representations in our pre-budget consultations was that Government doesn't actually give any money to Shannon Airport – no taxpayer money goes in there, so effectively it has to wash its own face to survive through revenue and borrowings.
"At the moment they have to invest a lot of what they borrow for upkeep, maintenance and improvement work.
She believes that Government takes the view that any money put into State-owned regional airports would be considered State aid, although the Government funds capital investments in the privately-owned regional airports.
However, EU legislation allows for State investment in State-owned airports that have fewer than three million passengers a year. Cork and Shannon both fall into that category and Ms Ryan says this would allow the State to give the money to those airports the same as it does to Knock and Kerry.
"Shannon is asking for that money and we are going to Europe to continue lobbying for it. The Chamber is involved because of the importance of the airport and the connectivity it brings for the region.
"This has to do with the economic health of the region. Europe wants strong regions so let us make sure the region is strong enough.
"We believe that 40 per cent of the multinationals that are in the region are here because of Shannon Airport.
"Shannon is crucial and Europe needs to hear that.
"Let's treat our regional airports the same way and not disadvantage some by saying that they are not entitled to State funding.
Speaking about the M20 motorway to Cork, Ms Ryan said that the project is now in the 2040 development plan, and that the initial €10 million has been ring-fenced.
"We have been here before and we are very aware that we need to keep the momentum and focus on the project as there are fears it could sit on a shelf".
"We have an ear in Europe now – we have great access there and you can see why issues are taken to a European forum.
"I feel that Europe is interested and listening".
"Equally so, if issues are a priority for voters, come election time at local, national or European levels, these issues will be added to an agenda and that is when you will effect change.
"After the next cycle of elections, EU representatives are saying that you will see a strengthening of the right-wing presence in the Parliament and there is a concern over that. We need to be engaged with Europe and to remain engaged.
This is a two-way street, because people will ask 'what is Europe doing for me or us' but we must remember that 'we are Europe' and we have to collaborate and work on this together.
"Europe isn't a removed institution. You put in what you get out.
"I certainly came away with the impression that Europe is focused on being relevant and that it is more agile.
"You could say that Europe is retraining and re-skilling itself for its people.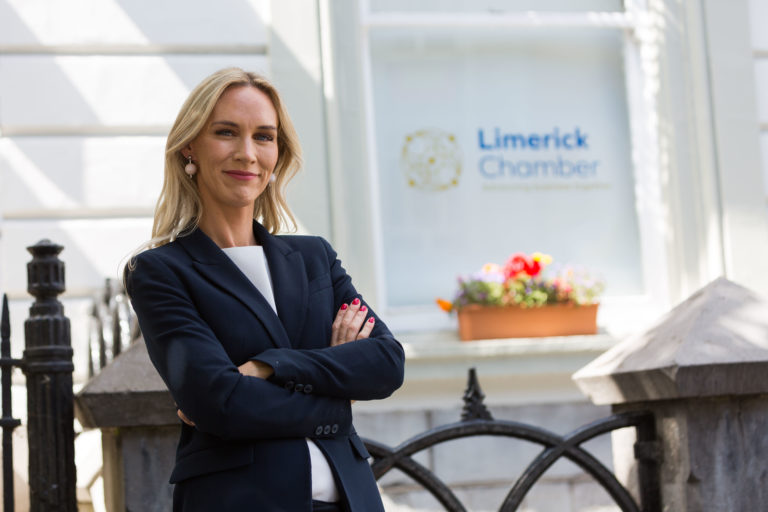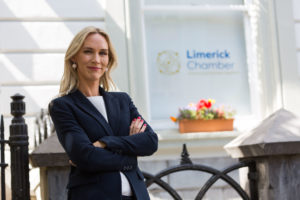 A vital role for the regions
"EUROPE needs its cities and regions now more than ever".
That's the clear message from European Committee of the Regions President Karl-Heinz Lambertz.
Speaking to the Limerick Post, he highlighted the central role that cities like Limerick and regions like the Mid West are playing and will continue to play in the European experiment,
"So often, when we meet local and regional representative, we hear them say: 'without the EU, it wouldn't have been possible".
"Without the European Union, we couldn't have built this bridge. Without the European Union, we couldn't have set up this exchange scheme for university students".
"I realised a long time ago that what the European Union has enabled us to achieve right across Europe.
"Our Union's most concrete achievements go far beyond the Erasmus programme, which is so often – and rightly – cited as an example. Both back home but also here in Brussels, our role is to remind people of these everyday successes, many of which would not have been possible without cohesion policy.
"When the European institutions are campaigning for Europe, it is crucial that they highlight the Union's direct contribution to improving the lives of Europeans.
"How could we, as European local and regional elected representatives, allow the Union to neglect or even abandon its cities and regions? It is simply not possible.
"To weaken our municipalities, our cities, our regions is to weaken our Union.
"This must not be part of our blueprint for the future. Quite the opposite: by strengthening our territories we strengthen our Union," Mr Lambertz declared at the Open Days 2018.