LIME Tree Theatre presented College Players' production of Noel Coward's 'Blithe Spirit' for its five performances last week, the run closing Saturday November 17, writes UL's Seán P O'Donovan.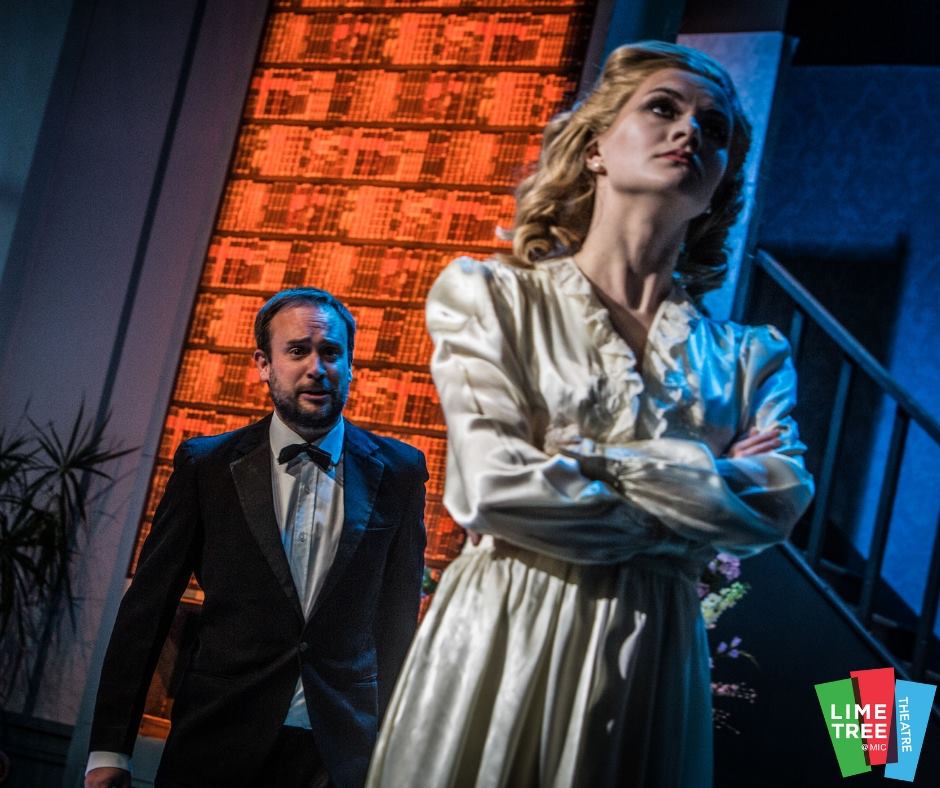 The ghostly comedy, directed by Jean McGlynn, sees a middle class couple (Charles Condomine/ Nigel Dugdale and Ruth Condomine/ Cathy McGlynn) haunted by the spirit of Charles' first wife Elvira/ Rachel Griffin, following a séance conducted by a hilarious medium.
Set design by Gerry Lombard evokes the 1940s, post-art deco stylish. The props play an important role in the séance and ending scenes.
This play opens with the couple preparing for a dinner party to be attended by the psychic, Madame Arcati/ Antoinette Portley. The dinner is followed by a side-splitting séance after which the ghost of Elvira makes a frightening entrance.
They cannot get rid of the ghost because Madame Arcati only knows how to summon spirits and not get rid of them. Elvira renews her love affair with Charles and plots to get him to 'the other side'.
The performances are stellar. The comedy rises slowly during the first scene, maintains the audience's laughter through the rest of the play and peaks at the end with a chaotic and sublimely funny ending scene.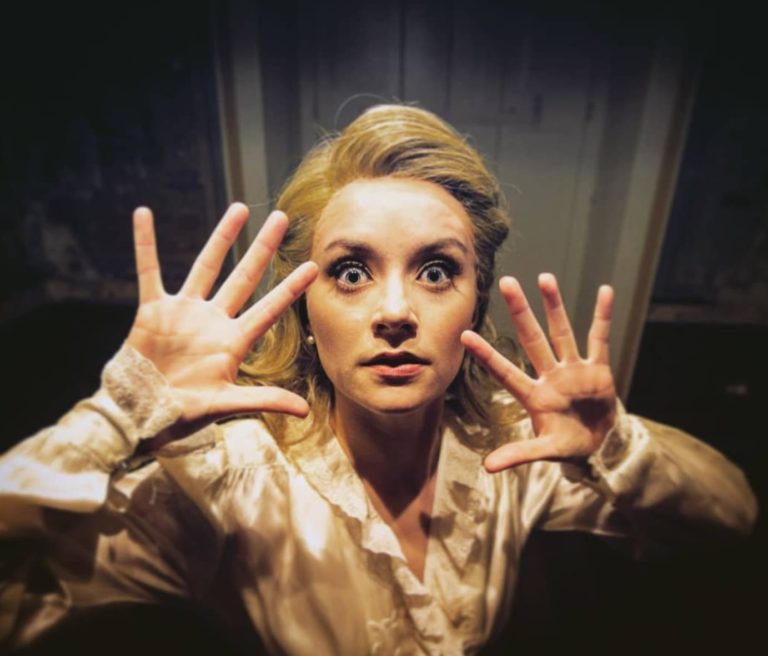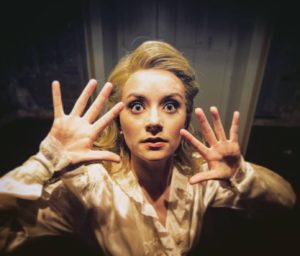 Nigel Dugdale give a completely convincing and natural performance as the somewhat uncommitted husband. Cathy McGlynn/ Ruth excels in the role of the current, slightly domineering wife. Rachel Griffin is outstanding as Elvira, the blithe spirit of the first wife and both Cathy and Rachel compete for the 'best outraged wife' role.
The other outstanding performance is by Antionette Portley as Madame Arcati.
Fine support from Áine Hogan as Edith the maid; by Dave Griffin as Dr Bradman and Deirdre Kiernan as Mrs Bradman maintain the fun throughout the farce.
Review by Seán P O'Donovan, mature student of Journalism at UL.