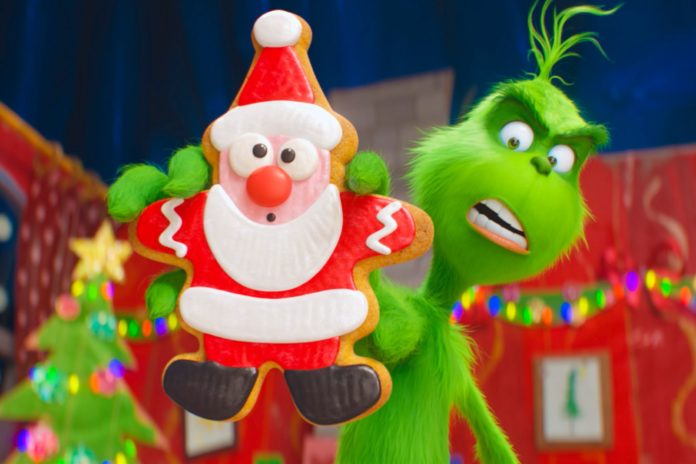 THE creators of 'Despicable Me' and 'Sing' bring us a mediocre retelling of the classic Dr Seuss tale 'The Grinch' just in time for the festive season.
You've seen it before, you know the story, so you can move along, there's nothing to see here.
Ah now, what do you take me for? I'm not that much of an Ebenezer Scrooge, I promise!
Sure, Illumination's animated feature comes with all the trappings, all the trimmings that you would expect from such a Christmas favourite, but despite all the bells and whistles, it is pure bland. Even Benedict Cumberbatch, who voices the green furry grump, fails to bring his usual magnetism to the role.
And while the movie doesn't resonate in the same way as the children's book 'How the Grinch Stole Christmas', it is certainly a more enjoyable and less frustrating watch than the Jim Carrey version.
Continue reading below…
However, I don't want to be a total killjoy and come across as being more cranky than the crotchety cave-dweller at the centre of this story. 'The Grinch' is pretty to look at, fun and sugary sweet.
It does lack charm and the true message of the story is somewhat watered-down for the 'Minions' generation but the kids will love it nonetheless. My five-year-old adored it, as did his nine-year-old brother. In fact, they went as far as warning me that I would be in the dog-house if I gave it anything less than a four-star review.
Bah humbug indeed!