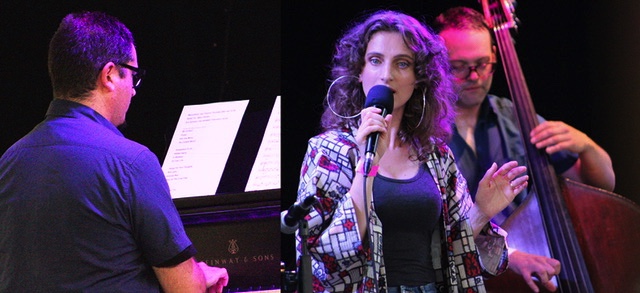 THERE will be a royal welcome back for singer, songwriter, composer Sue Rynhart when she presents at Dolan's with her band on Wednesday November 28, 9pm. This gig will be a return trip, invited by Limerick Jazz Society along with Darragh O'Kelly on keys, Dan Bodwell double bass and Matthew Jacobson on drums.
Rynhart is the artist whose first album 'Crossings' was voted Best Jazz Album by The Irish Times in 2014 – not so surprising when you consider that her husband is Dylan Rynhart of Fuzzy Logic. This artist is immersed in music. London Jazz News and the BBC have heaped praise on her work, noting her vocals, presence and storytelling.
"She teaches in Newpark Music Centre in Glasthule," John Daly of LJS says. "Every time I listen to her music I think of Joni Mitchell, Kate Bush and a wonderful singer called Gayle Moran who sings with Chic Correa.
"Sue is touring with her new album 'Signals' which again has won critical claim from journals and radio, at home and abroad in Scandinavia, the UK, BBC Radio Ulster and All About Jazz USA". Doors 8.45pm Upstairs, suerynhart.com