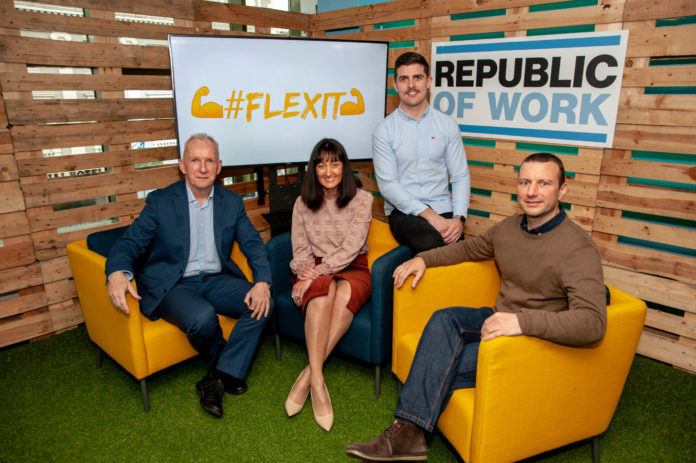 IF EVERY business in Limerick offered just one flexible role to their employees, it would result in an average saving of €11,000 for each company.
That's according to award-winning Limerick business woman Karen O'Reilly whose estimates are based on the savings achieved through reduced insurance premiums, employee and general office costs.
As founder of recruitment agency Employmum, Ms O'Reilly specialises in recruiting for remote work, part time, compressed hours, job share, term time and Results Only Work Environments (ROWE).
"These estimates are based on the 250,000 enterprises in Ireland, each with a potential cost saving of €11,000 and resulting in a total €2.7 billion saving to the Irish economy. Not only this but there would also be the added advantage of saving the planet with 250,000 people less on the road as they could be working remotely."
Employmum was one of the companies involved in the launch the #FlexIt Campaign which is calling on employers to offer at least one flexible role within their organisation. Any company that signs up will be acknowledged on social media as a "FlexIt Friendly Workplace" and awarded the FlexIt Badge of Approval.
According to Ms O'Reilly, one of the main things recruitment firms hear from employers is that they are finding it difficult to employ and retain quality people.
"We advise companies to offer some degree of flexibility to reach a wider audience. Flexible work is the future of work and savvy employers are realising this and reaping the benefits.
"By creating flexible work opportunities and work environments that allow individuals work at peak productivity, companies attract the best talent and get the best work from their employees.
Every employee is different but key to flexibility is trust between the employer and their employees. Flexible working ensures your employees have a healthy work/life balance and it is becoming something that can be a real 'selling point' as companies compete to attract staff," Ms O'Reilly explained.
by Tom McCullough
[email protected]