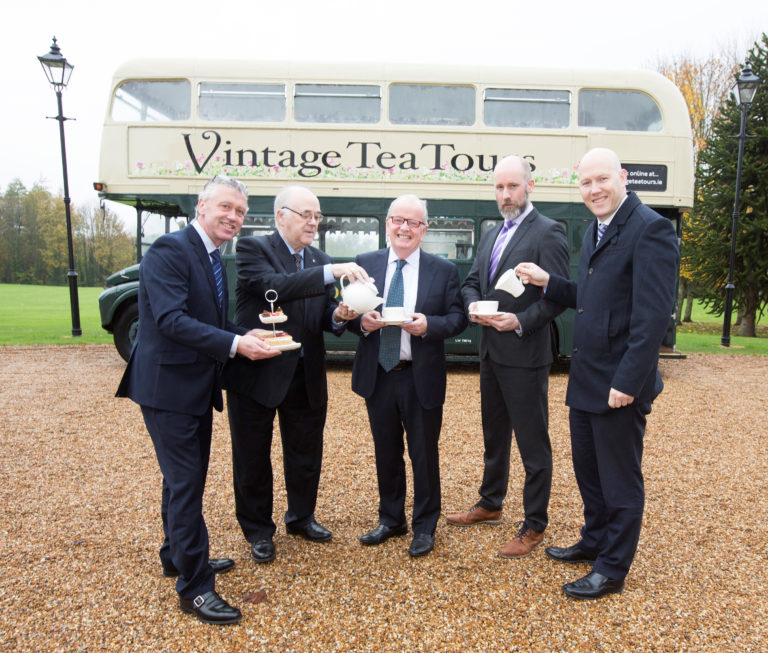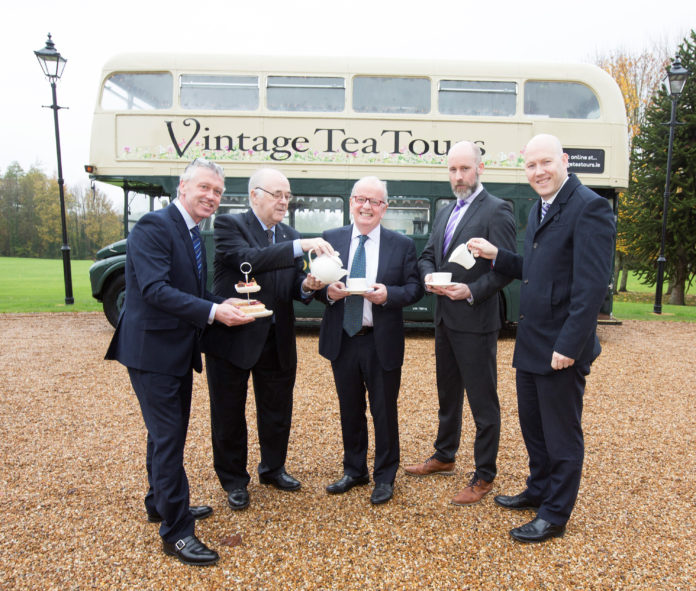 A VINTAGE tea bus was the setting on University of Limerick campus this week as Fáilte Ireland, Shannon Region Conference and Sports Bureau and UL Conference and Events teams joined forces in an effort to bring more international conferences to the area.
UL academic staff were treated to afternoon tea and a full presentation in the huge benefits of winning international conferences.
Through its Conference Ambassador Programme, Fáilte Ireland offers a full suite of supports to potential ambassadors while the Shannon Region Conference and Sports Bureau has created a dedicated bid book for UL staff visiting overseas academic institutions.
Bureau Chairman Tony Brazil paid tribute to the work of the University of Limerick ambassadors who have delivered business to the bureau over the 15 years it has been in existence.
"We are delighted to be able to offer the free services of the bureau in partnership with the supports both practical and financial that Fáilte Ireland afford to these ambassadors"
Fáilte Ireland research shows that each conference delegate is worth approximately €1,600 to the local economy, which is a strong multiplier and a very valuable form of tourism for the region.
UL Academic Conference Manager Deborah Tudge said they were delighted to link in with Shannon Region Conference and Sports Bureau, and Fáilte Ireland, to promote the supports and services available to UL staff who may be considering bringing international conferences to the University.
"This event was a great success and those who attended enjoyed the novelty of sampling sandwiches and cakes on the top deck of a 1961 Routemaster Bus outside Plassey House.
More recruitment events are planned for 2019 across all three academic institutions in Limerick.
Fáilte Ireland commercial development manager, Paul Mockler, said that more than three-quarters of all international conferences that come to Ireland do so at the direct invitation of a local Irish member or host, many of whom are university academics.
"This is something which Fáilte Ireland's 'Meet in Ireland' initiative maximises through our Conference Ambassador programme. Thanks to its clusters of industry leaders, amazing hospitality, ease of access, venues and top universities, such as UL, Ireland manages to punch well above its weight in winning business events," he added.
by Tom McCullough
news@limerickpost.ie