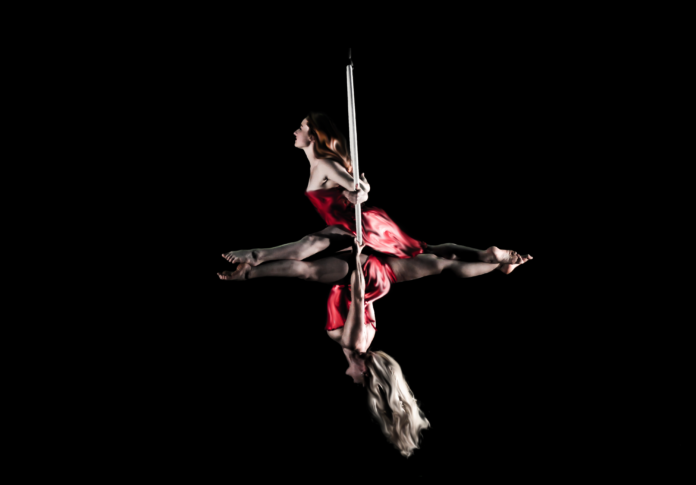 "ONCE you have tasted flight, you will forever walk the earth with your eyes turned skyward, for there you have been, and there you will always long to return."
It's very likely that the Irish Aerial Creation Centre (IACC) would agree with these words from the great Leonardo da Vinci.
Based in the Burlington Business Park in Corbally, the IACC is Ireland's first purpose-fitted space for aerial dance and home to Fidget Feet Aerial Dance Theatre.
In the four years since the not-for-profit organisation has been open, the centre offers daily community classes for all ages, children up to adults as well as running professional training and residency opportunities for Irish and international artists.
The IACC also works with the Irish World Academy of Music and Dance at the University Limerick, providing aerial modules to BA and MA students from the Academy who choose aerial as an elective.
Founder and chief executive of the IACC, Chantal McCormick says Limerick has become the centre of aerial circus and is committed to continuing to be the home for aerial circus in Ireland.
"In 2014, we officially moved to Limerick and opened Ireland's first purpose fitted training centre, to teach people aerial circus. Since then we have taught thousands of people and want to continue doing this," Chantal added.
The IACC will hold a fundraising event on Saturday, December 15 at 6.30pm with all money raised going to ensure that the centre stays open and continues to be a home for children, adults and professionals with a dream if learning how to fly, whether it's on an aerial hoop, trapeze, silks, vertical dance, or some of the other spectacular skills practiced by Fidget Feet.
"Everyone dreams of flying, so come join us and help us to ensure the IACC stays open and continues to be the centre in your community to learn, create and fly," Chantal explains.
Tickets are on sale now. Children are admitted free when accompanied by an adult. For more details log onto https://irishaerialcreationcentre.com/fundraiser/