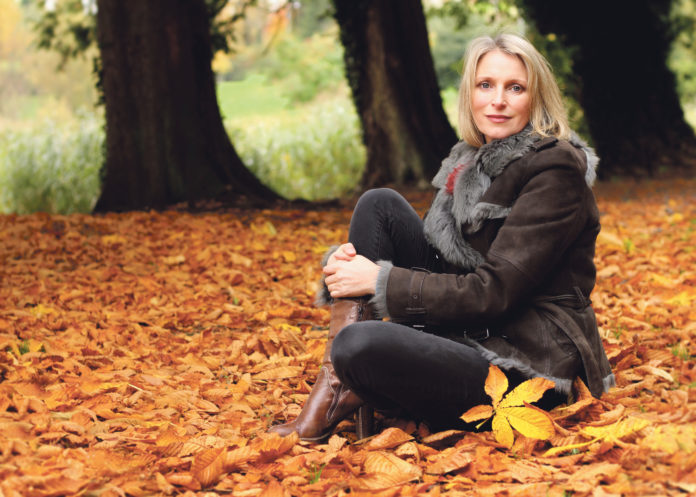 IRELAND's songbird is the real tagline to Eimear Quinn's young life of achievement – not that she claims it. Consider some of the high points to her escalating career: the State invitations to sing for Queen Elizabeth here, for Pope Francis, The Gathering, for President Michael D Higgins in the Royal Albert Hall.
The Monaghan woman has been ambassadorial for a long time, winning us the Eurovision in 1996. She has gone on to write with and collaborate with fine music makers in the industry such as Philip King, Anúna, RTE Concert Orchestra, Brendan Graham and Liam Lawton.
Why invoke Eimear Quinn now? A new album is in the making, her first in a dozen years. Eimear is coming to University Concert Hall on Saturday December 1 with her familiar accompaniment for Christmas repertoire, the Mamisa String Quartet and Robbie Overson on guitar. Booking at www.uch.ie
On the phone from Geneva where she lives with her young daughters and European Broadcasting kingpin Noel Curran, Eimear has sung to many an audience worldwide. Yet home is home and appreciated: "Ireland is a society of consumers of art. We have a very, very hungry audience for artistic projects of value."
And yup, the Gaelscoil Carrickmackross is a stand-up match for any bilingual equivalent overseas, much as her kids are enjoying their fascinating new city where "more than 40 per cent of the people are non-Swiss."
"The thing most occupying my own life now is recording a new album here while my mixing engineer is in Dublin. That's an interesting one." Laughs.
What she is calm about is the high falutin' invitations garnered to entertain royalty, the Pontiff and so on.
"I am really lucky. What can I say? It has been very humbling for me because as a country we have a wealth of treasure in the cultural field. I feel really fortunate and fortunate to make that connection with an audience, an audience that has stayed loyal to me."
She has toured with the same musicians for her Christmas concert for more than a decade and "because this [repertoire] only comes out this time of year, it still feels really fresh. Some of the music has sacred content to it yet it can be assimilated in a secular way."
It is down to Eimear's ability in diverse genres of music that the famous Voice "has much larger depth to it, more range" and oddly, motherhood has been an influence. The timbre of a lullaby "pulls your voice so much more into your body, as a mother. The baby likes to feel the vibration. My singing has become richer and more versatile and that's a thrill for me."
Ourselves as well. What an essentially Irish way to herald Christmas, in concert with Eimear Quinn and quartet this weekend.