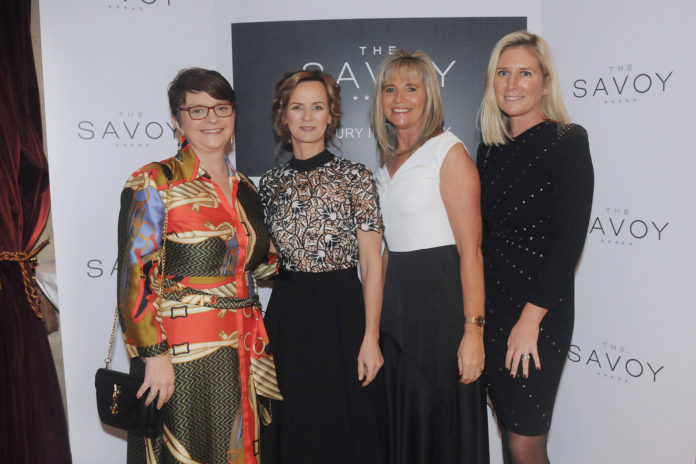 IT WAS the perfect way to kick start the festive season in Limerick and once again, record numbers attended this year's St. Gabriel's Christmas Ladies' fundraising lunch. The popular annual fundraiser took place at the prestigious Savoy Hotel in the city centre which provided a magical backdrop with its beautiful Christmas decor.
The stylish ladies supporting the event began their day of fundraising with a delightful prosecco reception on arrival. After catch up, the ladies then made their way upstairs for a delicious luncheon followed by tea, coffee and a selection of desserts and mince pies.
Those supporting the fundraiser over the years were delighted to see a video showing where the monies raised are going as the staff at St. Gabriel's proudly announced the opening of the new state of the family respite centre.
This centre will need ongoing funds and in addition to the luncheon, there was a raffle with lots of fantastic prizes donated generously by local businesses.
Here ladies supporting the charity had the chance to win vouchers to local boutiques, beauty salons, restaurants and hotels too numerous to mention.  Keanes Jewellers who are celebrating 70 years in business sponsored the door prize and afterwards, everyone enjoyed music in the bar downstairs. There was more to come, with the staff at The Savoy serving those at the after party with a delicious selection of finger food.
by Catriona Tierney
[email protected]