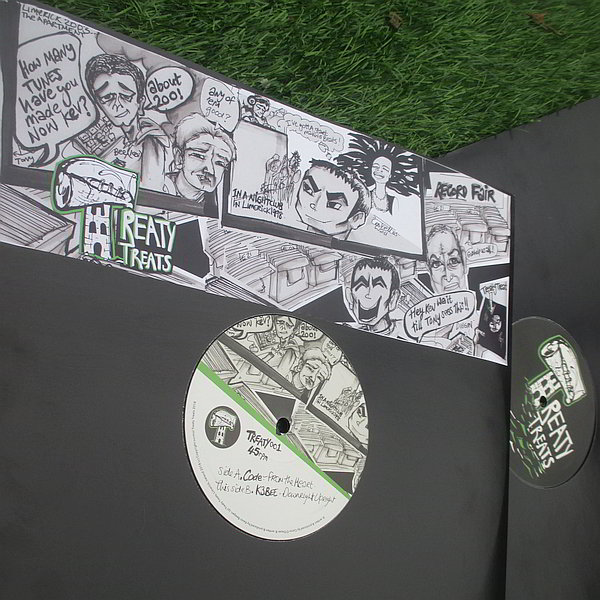 TREATY Treats is the new vinyl sub-label of Subtle Audio, dedicated to drum and bass and breakbeat productions coming out of Limerick. Nu Killa Kru was a DJ collective, ever present and promoting D'n'B in Limerick through the late 90s and 2000s.
DJ Code kicked off the record label Subtle Audio in 2005 to provide an outlet for producers worldwide who were trying to keep the original breakbeat style of the music alive.
Recently DnB has enjoyed a new lease of life and found a new generation with the Wardance nights run by Limerick D&B pioneer Deepcut and the Hidden Dip and Wagwan collectives.
Drum n Bass is very much a part of the vernacular in the city, says label founder DJ Code. The debut release features Code's 'From The Heart' with a flipside from K3Bee called 'Downright Upright'.
There is a vinyl launch party at the Commercial (The Record Room), Catherine Street, this Sunday Dec 2 from 8pm 'til late.
Entry is free but you can show your support by busting yer best moves and buying the vinyl! Beats on the night will be supplied by Wardance residents Deepcut and Flynn and Treaty Treats beat-smiths Code n Bee.
https://subtleaudio.bandcamp.com/