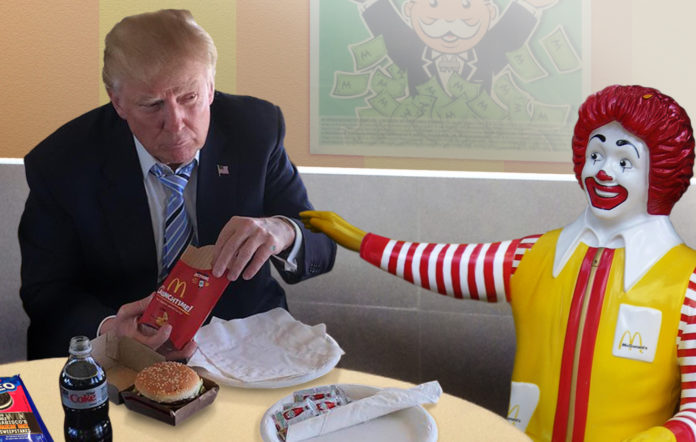 FIANNA Fail councillor Kevin Sheahan has called on the local authority to extend an invitation for US President Donald Trump to visit Limerick.
At Monday's meeting of Limerick City and County Council, he urged the council executive to act now before President Trump announces an Irish visit and it turns into a competition with other local authorities.
"They say in Washington that Ronald Trump is likely to visit Ireland before the next election. We know he has property in Clare so he is likely to fly into Shannon. We should get ahead of the posse and get our invite out now. Otherwise it will have been a missed opportunity," Cllr Sheahan declared.
"We must express our welcome to Ronald."
The council executive informed Cllr Sheahan that they are currently waiting for the US President to announce a visit to Ireland before issuing an invite.
When asked after the meeting why he continually referred to Donald Trump as Ronald, Cllr Sheahan told the Limerick Post that it had been a "slip of the tongue".
"He is known as Donald to ye, but he is known as Ronald to his friends," he joked.
"President Trump might not even stay in Ireland overnight, but even if he is only here for a few hours we should invite him to Limerick. We need to do this before other councils start doing it. It would be great publicity and a tremendous compliment to the State-bodies working to promote tourism in the region."