LIMERICK acts whenyoung and PowPig delivered accomplished sets at Other Voices Festival in Dingle at the weekend.
Limerick/ Clare trio whenyoung performed a perfectly poised set that argued the case for the London based trio to become household names in 2019.
Limerick teenagers PowPig were 2FM Listeners Choice Winners, topping the public vote to bag themselves a lucrative slot on the IMRO Other Room stage.
From winning the vote on Tuesday to doing interviews on national radio from their school to finding themselves on the biggest stage at Other Voices, it has been a week to remember for the four teenagers.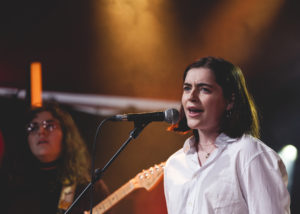 PowPig charmed and won over the full house at IMRO Other Room with a set of smart indie songs, 'Stinky Teeth', 'Mayday' and 'Rosalee' being particular standouts.
Presenter MayKay commented on how together the band played: "That was amazing."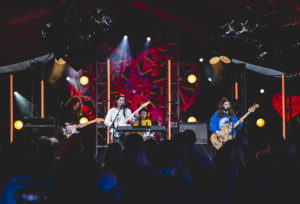 The festival in Dingle delivered wonderful sets from hip hop acts Mango & Mathman and Kojaque.
Guitar led bands showed there is something of a revival in musicians using driven guitar music to hone their songs and stories.
Derry band The Wood Burning Savages owned the An Chonair stage with their rabble rousing fury. Thumper and Silverbacks did not waste their opportunities to win over new fans, the former utilising two drummers and four guitars to hammer the message home.
R.Kitt and Daithi brought their electro beats to hugely enthusiastic crowds in small rooms that struggled to contain the blissed out mayhem.