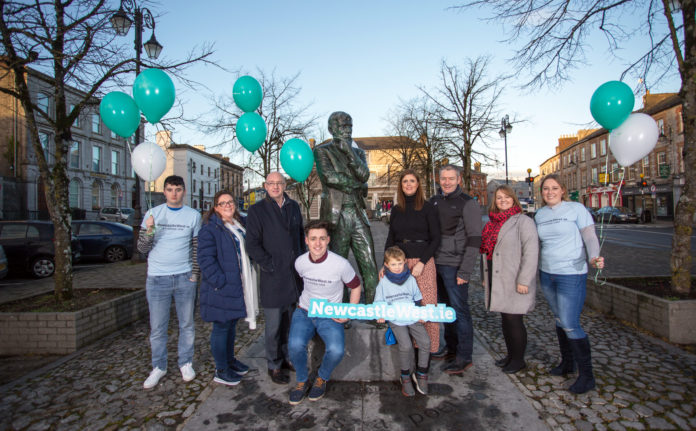 EVERYTHING that County Limerick's largest town has to offer is featured in a new website that provides a global platform for Newcastle West.
NewcastleWest.ie is a collaboration between Limerick City and County Council and the Newcastle West Development Association who mapped out what was needed for the website in terms of its content and how it can remain relevant into the future.
Hosted on Limerick.ie, NewcastleWest.ie features comprehensive information on where to stay, things to do, food and drink, history and heritage, fashion and retail, sports and recreation, clubs and organisations and how to get to Newcastle West.
Users are engaged through imagery, videos and content specific to Newcastle West, its surrounding countryside and the greater Limerick area. They have full access to content on NewcastleWest.ie as well as content across the Limerick.ie platform.
The Development Association is responsible for ensuring the content is up-to-date, accurate and relevant while the Council's Marketing and Communications department is responsible for creating, editing and publishing the content to Limerick.ie as well as providing website hosting service.
Hundreds of people gathered in the LongCourt House Hotel last Monday night for the official launch of NewcastleWest.ie which 
Deputy Mayor Michael Collins described as a website worthy of the town and its community.
"What is important is that it has been created in conjunction with the people of Newcastle West. It also supports a number of key recommendations of the Newcastle West Vision 2023 plan that will guide the development of the county town over the next five years."
The site was launched by Minister of State Patrick O'Donovan who said that, as a native of Newcastle West and a former Minister for Tourism, he was delighted that the website would build on the town's development as a destination location.
"Over the last few years we have seen a large amount of public and private sector investment into the town, and the new website will be an important tool in helping us move the town forward with all the stakeholders community, voluntary, business and state agencies working together," he added.
NewcastleWest area Director Gordon Daly, said the new site was a great example of how Limerick City and County Council is working with towns to provide a cost effective web presence for communities to promote themselves to the wide audience on Limerick.ie.
"Up until now Limerick.ie has an online town profile for each of the larger towns in Limerick including the county town, but this is the first time we have collaborated with local groups to build tailored and dedicated content based on the knowledge that only the local community can provide."
Seamus Hunt of the Newcastle West Development Association said they hoped that the people of the town would submit news, listings, information, events, blogs and features as the website's success would be determined by how local people embrace it.
by Tom McCullough
[email protected]