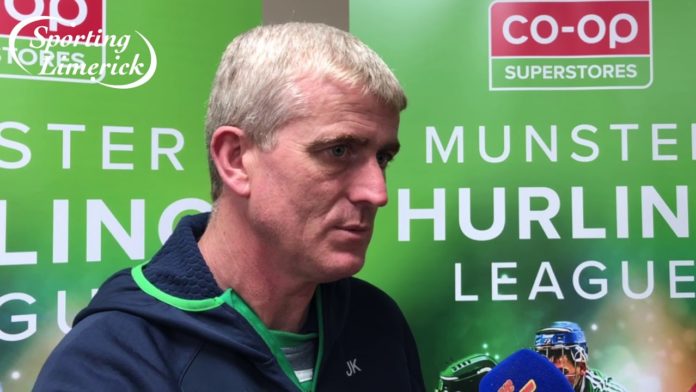 2018 will live long in the memory for Limerick fans. A first All-ireland title in 45 years was annexed in August under the tutelage of John Kiely.
There has been plenty of celebrations around the county since with the publication of a commemorative DVD and the release of a number of books.
For John Kiely and his side, the last few months will be forgettable but as 2018 comes to a close attention now returns to 2019 as Limerick look to continue in the same vein.
With the Co-Op Superstores Munster SHL on the horizon, Kiely is focused on taking each game at hand, not concerning himself with thoughts of retaining the All Ireland title.
"You wont hear the phrase defence of the All Ireland title coming from me for the rest of the year. That's not something that's on my radar at all. We're just going out to play the best we can on every occasion."
"It's a new season. What happened in 2018 is pretty much behind us and it's a case of looking forward to 2019 and trying to make the best of that season for ourselves and achieve as much as we can for ourselves."
Watch the full interview with Kiely on our YouTube channel below.
The post WATCH: "It's a new season"-John Kiely focused on 2019 as year draws to a close appeared first on Sporting Limerick.