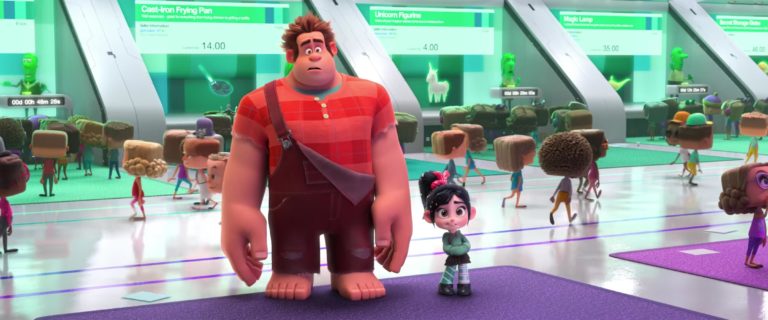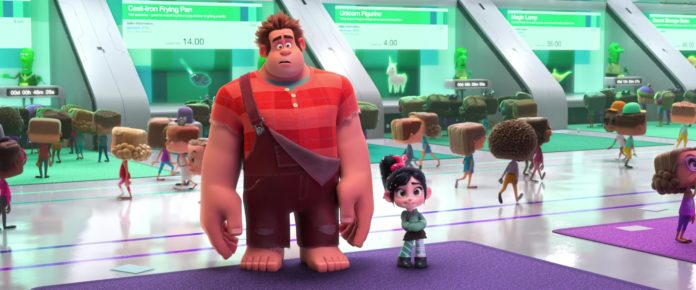 KIDS movies don't get any more charming or heartwarming than 'Wreck-It Ralph', one of my favourite animated features of the last decade. So for me to say the sequel 'Ralph Breaks The Internet' was eagerly awaited, is nothing short of pure understatement.
And while it lacks some of the allure of the original, it proves to be just as inventive and equally as much fun. This is a sophisticated and thoroughly exhilarating adventure that young gamers and YouTubers will enjoy just as much as their less tech-savvy parents.
'Wreck-It Ralph' arrived six years ago brimming over with sentiment and nostalgia. But the rose tinted glasses are off this time round. 'Ralph Breaks The Internet' serves to warn younger viewers of the culture of bullying and egotism on the net while also pointing out the positives of online communication.
There is so much to absorb here that you will probably need to see this movie a second time just to take half of it in. This is a real case of sensory overload.
But for its two-hour running time, it held my kids and I totally enthralled. My six and nine-year-old sons even insisted that the sequel was better than its predecessor. For me, I felt it lacked some of the emotional punch of the first film, but the endearing friendship between Ralph (John C. Reilly) and Vanellope von Schweetz (Sarah Silverman) is heartening as ever.
Also, the fact that Disney proves such a good sport and well capable of poking fun at itself is another fine selling point.