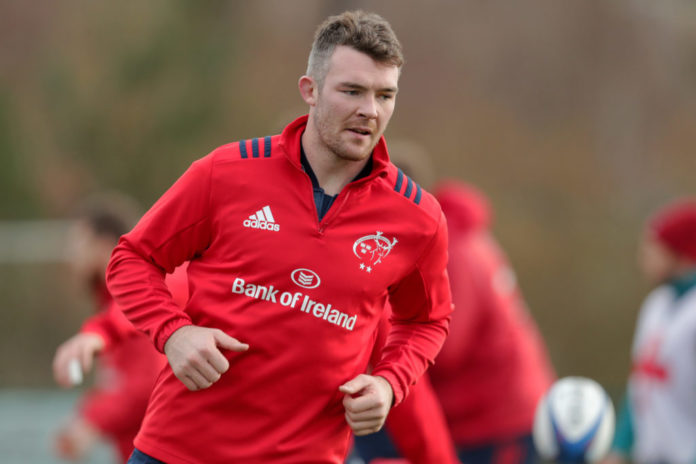 Hi Tom, the 12 contract announcements earlier in the week really struck me as good business, especially with how quickly Earls, Murray, Kleyn, Farrell and others were wrapped up earlier in the season. But I have to say that I was a little surprised when compared to the 'drama' of previous seasons. What was different this time around in so far as the media reaction is concerned? James T – Cork"
Hi James,
"Contract season" certainly felt a little different this time around that's for sure, especially when you compare it to the various epics surrounding the supposed destinations of CJ Stander and Peter O'Mahony last season.
The reasons for the relatively hassle free contract season in the media this year is mainly down to a few factors. Munster and the IRFU did their business early and got the big boys signed up well before the rumour train left the station. Outside of that, I think the other major factor was the media itself. To get to that, we have to go back to last year.
Media Interest and Demographics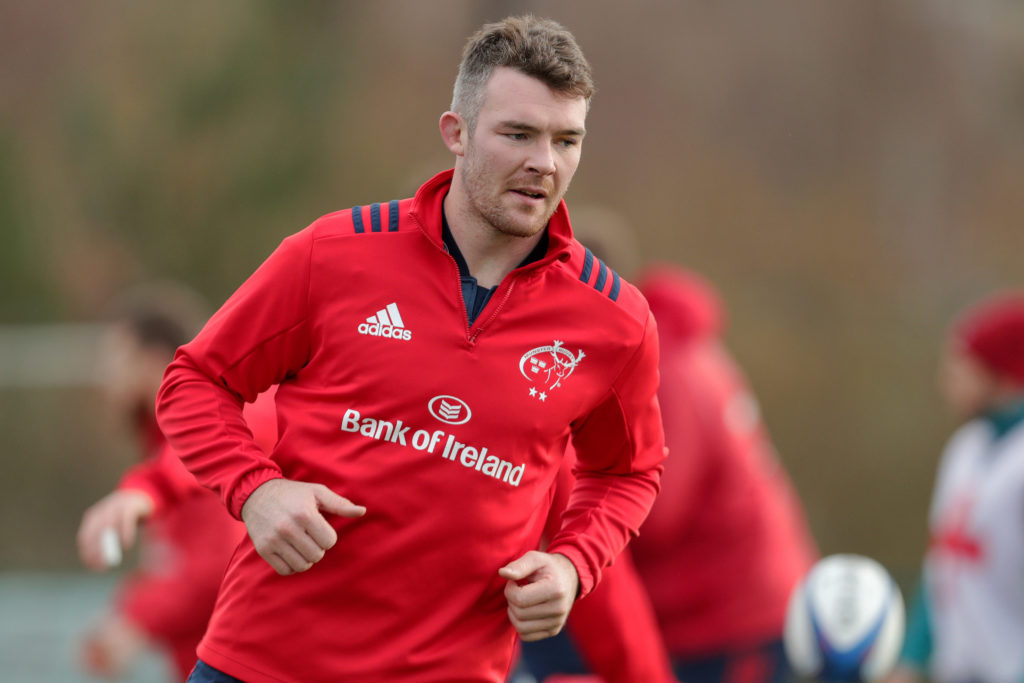 A lot of the contract drama around CJ Stander and Peter O'Mahony last season was generated by the Irish media (newspaper and online) and that "generation" has to be viewed in the context of what their core demographic wants to read about when you segment down the regular Irish Independent rugby reader, be it online or in print.
It's also worth keeping in mind that most newspapers print sales are declining week to week. The last real update on circulations in a yearly context was earlier this year and it showed a fairly stark year on year drop for most pay papers.
The Irish Independent, for example, was down 7% from the previous years on its print edition. The Irish Times was down by the same number day to day. More and more of these newspapers are trying to plug the gap in print sales with online revenue and the only way to do that is through clicks and eyeballs. Eyeballs draw ad impressions and bespoke online advertising sales and any free website is in trouble if they don't have them.
In that context, stuff like sport is very prone to tailoring an overall narrative in a way that more serious news isn't. You always want to have an "A" side for positive engagement – what your regular Irish Independent rugby reader wants to read – and a "B" side that drives negative engagement; what people don't like to read but are "rage reading" regardless.
To a newspaper or website who needs a lot of online engagement in lieu of being paid directly through paper sales or subscriptions, balancing these two elements is really important to ensure a constant flow of attention. Hate pays the bills as much as love does when clicks are money.
Why does the Independent pay Ewan Mackenna to dump on rugby, a sport in which they employ numerous journalists to report on exclusively? Because he's a B side writer for an A side product. Rugby has rarely been as popular as it is in 2018 but articles about how great we all are won't work without something on the B side.
The Indo knows that, for now at least, rugby fans will click that blue link to hate-read whatever Ewan's written. It's an old wrestling heel promo played out for eyeballs and it'll be useful up until the point people see through the act and stop paying with their outrage.
Schadenfreude Machine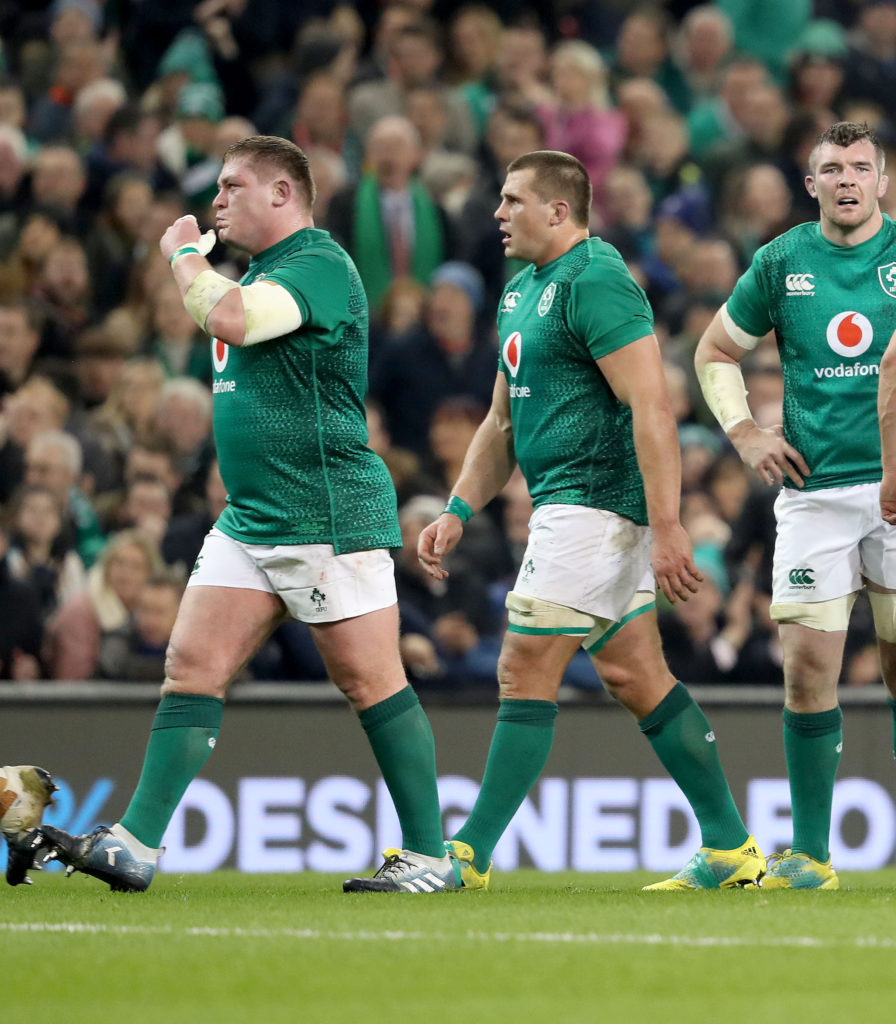 Last season, Peter O'Mahony, CJ Stander and Tadhg Furlong were all off contract and were negotiating with the IRFU. That's three crucial players for Ireland and three certain starters. The speculation around O'Mahony and Stander was almost constant but the highest profile player of the lot – three test Lion Tadhg Furlong – barely had a word of speculation written about him, even though he didn't get announced until December 15th 2017.
How many columnists did you see ruminating about Tadhg Furlong swanning off to look at properties in Montpellier? Zero. How many nonsense "exclusives" with more weasel words than a talking weasel tour guide at a weasel zoo exhibit? Zero.
How many long running contract sagas were written about the best tighthead prop on the planet that surely every Big Money French Club would be throwing cash at? Zero. 
Why were all the stories about Peter O'Mahony and CJ Stander and barely a mention was made about Tadhg Furlong? If anything, Furlong is the most irreplaceable of all three.
I think a lot of it was because most of the big Irish media outlets general audience is based in the Greater Dublin Area and there isn't an appetite amongst their online or print readers for unpleasant stories about Leinster based players leaving that doesn't come straight from the horse's mouth.
Journalists don't want to write those stories and their core audience doesn't want to read them. This sounds like a "Big Schmoke Meeja" thing but it's not. They are simply giving their main audience what they want – salacious schadenfreude "oh-oh what a disaster for Munster" articles that will pique the interest of the core audience while harvesting worried clicks from Munster fans indulging in masochistic catastrophization. A side. B side.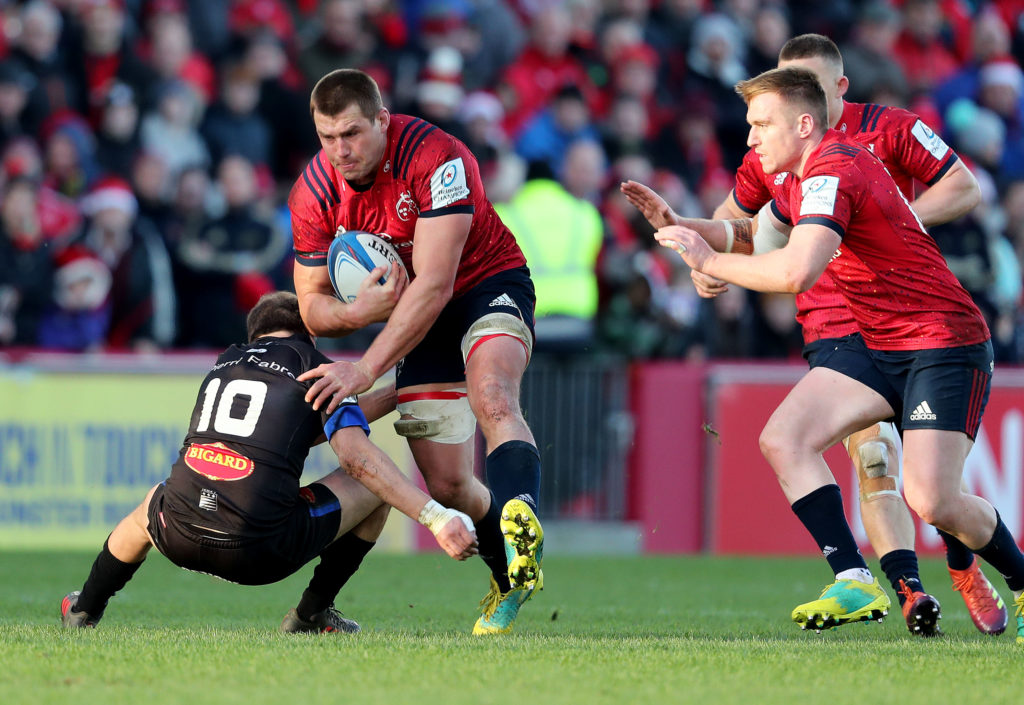 "Foreign Mercenary" CJ Stander – a narrative that outlets like the Independent played up again and again through their opinion pieces – possibly leaving for Big Money French Club plays better with most of the Greater Dublin Area general audience than Proud Son of Wexford Tadhg Furlong Leaves For France WIth Tears In His Eyes.
Remember when CJ Stander was supposed to be heading off to Montpellier? I certainly do. The article in question – an Independent "exclusive" –  was so couched in wiggle words – "is understood", "hoping", "willing" – that it essentially says nothing at all of any substance to give the authors some wiggle room but has enough meat on the bones to generate a sports news cycle.
Now read Munster's contract announcement two weeks later;
"CJ Stander said: "Following a lot of speculation and unfounded articles in the media, I am delighted to announce that I have signed a new three-year contract with the IRFU through to 2021."   
I think that very public slap down in the announcement – CJ hadn't spoken to anyone, IRFU or otherwise, around the time of the Indo article, let alone to have the "presence of a big offer" from Montpellier to "muddy the water" – will have been enough to make most journalists think twice before running with an "exclusive" this season. It's not that the Indo were lying either,  they were just badly informed on this particular story.
Some journos have an idea that running speculative stories in the media actually helps the player in question, because it "drives up the price" of the contract. First of all, it's not 1997 anymore and the Miami Dolphins aren't scouting kickers over here as of late – essentially, papers aren't as influential as they like to think especially with  Secondly, it completely undersells the complexity of these contract negotiations and the work that goes into them on both sides for the sake of a self congratulatory pat on the back
It's a nice story to tell yourself in the aftermath of broadcasting self serving agent nonsense (at best) or sketchy word about town stuff (at worst).
Conor Murray's contract business could have been a long running saga this season but the IRFU took care of business nice and quickly. The beginnings of speculation – regarding his neck injury and how that might play in the contract game – was slapped down when the IRFU announced he'd signed before that injury news got out. The unspoken words were that the media didn't know what they didn't know once again.
Now, that isn't to say that the papers can't get it right when they're being used to push an angle from inside the tent. Just look at how closely the media tracked with the Carbery Saga. If you want to know who was feeding the story there, just try to think of who might have wanted to generate a bit of pressure with the Greater Dublin Area Rugby Reader and all will become clear.
I suppose we'll see if the same amount of speculation arrives for Sean O'Brien, Robbie Henshaw and Rob Kearney this season. We've heard a bit from Rob Kearney already, yes, albeit straight from the horse's mouth, but we'll see if the rumour machine starts up like it did for Stander and O'Mahony. Let's just say, I'd be surprised.
The post Contract rumours part and parcel of media commentary but is there more to it? appeared first on Sporting Limerick.