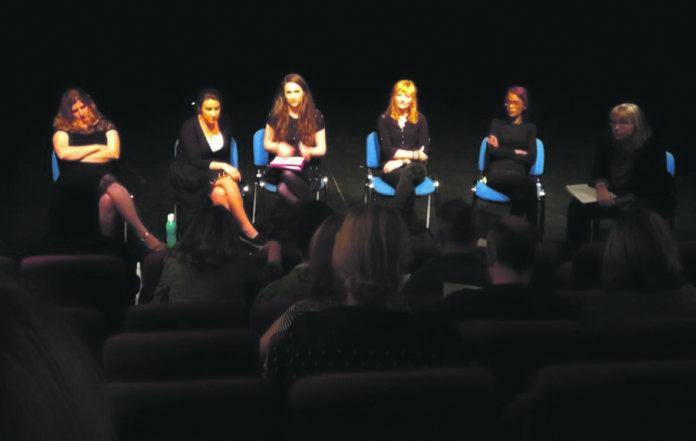 SCAN the QR code for Gillian Ryan's Limerick Post interview with theatre maker Katie O'Kelly on her August 2018 concept of 'DISPLACE'. Then shunt along to Belltable today Thursday December 13 at 8pm for its latest iteration, this actor/ playwright in rehearsed reading with Georgina Miller and Amanda Azams, each with multiple parts.
Still a work in progress through the professional development Belltable:Connect programme, Katie O'Kelly is the resource centre's artist in residence for 2018.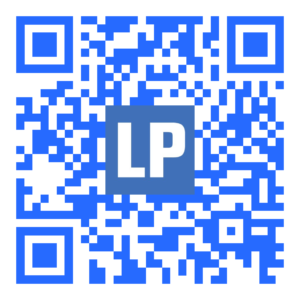 As with her predecessor Mike Finn's 2019 full staging of his play 'Bread Not Profits' in Cleeve's campus next year, there are chapters to its making. This week's presentation is not a full production but the reading of this WitchWork/ Belltable co-production as it is five months on.
"DISPLACE has changed a lot since Summer," laughs Katie of the earlier exploration. "It is all set in a building here in Limerick that was once used as a Magdalene Laundry. There are two storylines and the first is set in the 1950s. A 16 year old girl, Molly, is pregnant and sent to the Magdalene. There she meets a woman who was there since she was born – she was sent there because she was mixed race. Molly and Kate strike up an unlikely friendship."
Part 2. "Fast forward to what is the same building in today's Limerick, converted for direct provision. DISPLACE follows the story of Fidaa, an asylum seeker, who is put into a room with a Sudanese woman, Badria, who is there for five years. They become the contemporary Molly and Kate.
"I think that our direct provision system is our modern day laundries. Remember that the last one closed as recently as 1996 and that was Donnybrook, around the corner from where I used to live. I passed it going to school."
A political writer and dramaturg as her activist actor/ writer father before her, Donal O'Kelly (here in Summer with The Abbey's 'Jimmy's Hall'), this advocate argues that "we are turning a blind eye to what is clearly happening. We have 32 DP in the country and I've been to all three in Limerick, the one in Glentworth Street, Foynes and out in Knockalisheen as I want to focus on the Limerick connection."
Her feeling is that with residents not being allowed to vote, politicians are not bothered. Neither does the division between those in direct provision and the homeless make sense. The invisibility and powerlessness of the sheltered asylum seekers fire her pen.
"These direct provision centres, they are run for profit – as with the laundries – by private contractors. Our taxes go into this system of depriving people of basic and fundamental human rights."
We track back to DISPLACED and its quadrant of women who are dispossessed of an identity, self-will, their home, future, education, career and income: "What the theatre and arts can do is present these stories in a way that makes for a deeper connection."
Morning and evening rehearsed readings this Thursday December 13.