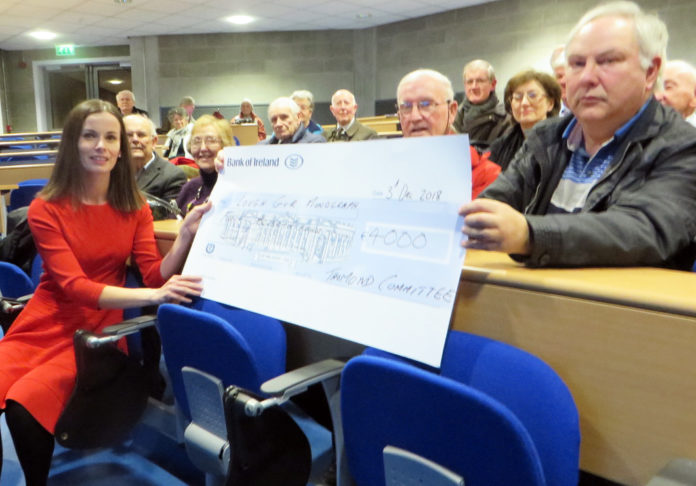 THE Thomond Archaeological and Historical Society made it's own contribution to local history last week when it provided sponsorship for a major study of the archaeology of Lough Gur.
The presentation of a €4,000 sponsorship cheque to Kate Harrold towards the publication of her book, 'The Archaeology of Lough Gur' was made by Dr Rose Cleary at the Society's Annual General Meeting in Mary Immaculate College.
The book ensures that 150 years of research and 8,000 years of human history is recorded for the future, and that the Lough Gur Heritage Centre will be allowed to interpret the landscape more accurately.
It is hoped that it will also convince the agencies with direct responsibility for Lough Gur that it warrants further attention and support. The book is now on sale at the Lough Gur Heritage Centre and O'Mahoney's Bookshop, O'Connell Street, Limerick City.
The meeting also saw the election of Pat O'Donovan was as President of the Society for the coming year in place of Canon Donough O'Malley, who decided to step down.
by Tadhg Moloney