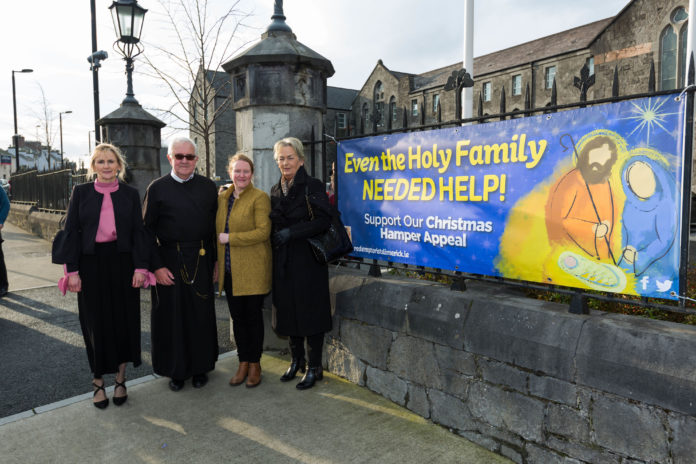 PETER Casey, David Dempsey and Shane Dowling of Limerick's victorious All Ireland Senior Hurling team will launch the Redemptorist Christmas Hamper Appeal SleepOut at the corner of O'Connell St and Thomas Street today, Friday December 14 at 9pm.
The SleepOut will run from 6pm this Friday evening into 6pm on Saturday evening with volunteers and high profile members of the community committing to lengthy hours of sleeping on the street on a rostered basis. The public is invited to support by donations their efforts in highlighting poverty, exclusion and homelessness at this vulnerable time of year.
Entertainment will be provided by students from St Clement's College, Coláiste Cnoc na Labhras FCJ, The Redemptorist Centre of Music, CBS Pipe Band and the Redemptorist Church Choir.
"The Christmas Hamper Appeal has a simple aim – food on every table at Christmas and a toy for every child," observes Fr Seamus Enright, Rector to the Order at Mt St Alphonsus.
Fr Seamus is director of the annual Christmas Hamper Appeal that operates throughout the city and county with the help of St Vincent de Paul, Mid-West Simon Community, local groups and a host of discreet volunteers.