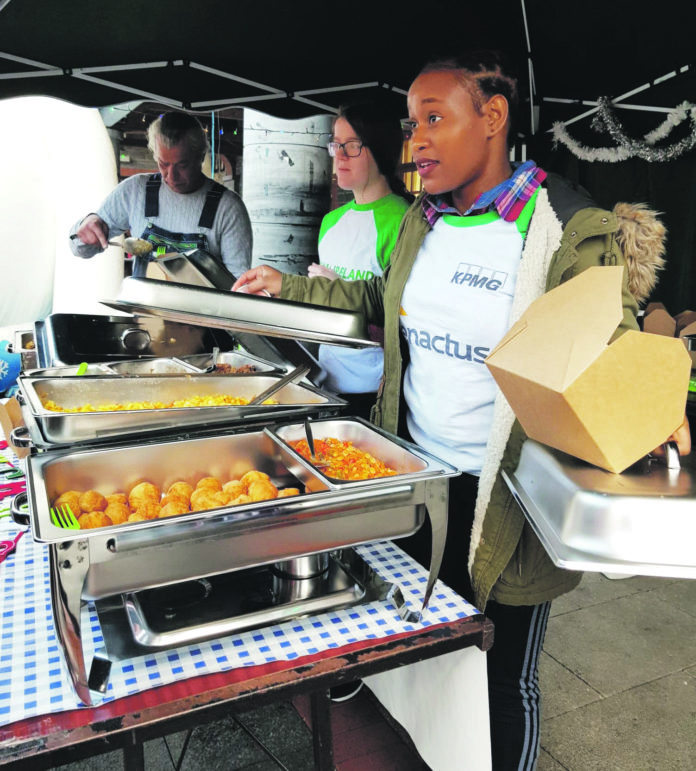 STUDENTS from the University of Limerick are working to integrate asylum seekers into Irish society through an innovative social enterprise project.
The 'ReStart' initiative, which operates as part of the Enactus UL programme, aims to integrate asylum seekers through a number of different streams such as Teaching English as a Foreign Language (TEFAL), cooking and gardening courses.
The project is being led by Sikhulekile Ruth Ndlovu, a University of Sanctuary scholarship recipient who has been involved in the Enactus programme for the last year.
She is a Business Studies student who got involved with Enactus as she was looking for something to let her "give back to the community."
As it turns out, this project will help her in her own future.
"I've got the opportunity to upskill myself," she said speaking of her scholarship, "a lot of people in direct provision have the brains but don't have the opportunity I have."
She said ReStart aims to give people an opportunity to use the skills they already have, as well as teaching them new skills they may not.
She stressed that although asylum seekers aren't allowed to cook for themselves, or to work (in most cases), "It doesn't mean we are stupid, or unintelligent. It's not a reflection of character."
One of the benefits of the ReStart project is that it allows those living in direct provision to make a connection with Irish people.
Ruth said UL is a very large community, and where those living in direct provision are often neglected, ReStart has given them the opportunity to make connections with the UL community.
"Students in UL will be the future leaders of this country, so they should be aware of us."
"There's no way you can help us if you aren't connected to other people."
The ReStart team hosted a stall at UL Student Life's Christmas market last week, with food cooked by asylum seekers living in direct provision centres sold at the stall.
Ruth and other asylum seekers cooked a number of dishes of Zimbabwean and South African descent including Chakalaka (a mixture of carrot baked beans and mixed peppers), Umngqusho (grounded corn with a bit of veg served with beef stew), Vetkoek (a traditional Afrikaner fried dough bread).
Maria Bennett, Public Relations Officer for Enactus UL said the team will be bringing ReStart to the Milk Market in Limerick City this month.
They will be selling crafts and home baked goods there on December 16, 21, 23 and 24.
"It will be the ReStart team and asylum seekers managing the stall and the money raised will be going towards ReStart projects," she explained.
And they hope to bring the traditional dinners to the Milk Market next semester.
Another project Enactus UL are working on is ReStart Gardening.
Maria explains they are working with people from the direct provision centre in Knockalisheen to create gardens.
It is an opportunity for asylum seekers to enhance their agriculture skills, and to mix with UL students.
"We will be manning the garden with them, we want to plant fruit and vegetables," Maria explains, "we could use them for cooking classes which we want to do too."
Maria said the group are welcoming donations of equipment as well as help.
The ultimate goal is integrate asylum seekers into the local community and provide the skills needed to be suitable for integration in to the employment sector.
"If anyone has any advice or information that they think could help us achieve this goal, they can get in touch through our social medias or email. We are also looking for donations to help kick-start all aspects of Restart such as gardening equipment and seeds. All donations and advice are greatly appreciated!"
"It's all about making direct provision as easy as possible for the residents. It's not like we are going to solve to the problem, but if we can make it easier that's a big change."
To learn more about Enactus UL or get involved with their projects, email [email protected] or connect with them on Facebook https://www.facebook.com/ULenactus/