THE teaser to this year's 'Snow White' at University Concert Hall had Arts Page riveted: "In a faraway magical kingdom, the beautiful but lonely Princess, Snow White (Hayley-Jo Murphy) is forced by the cruel Queen (Katherine Lynch) to work as a maid in their enormous palace. The Queen is attractive – in an older lady who-looks-after-herself kind of way! – and very vain, needing a daily dose of praise from her far too opinionated Magic Mirror.
"Suddenly, the day dawns that Mirror dares to suggest the younger, thinner, more fresh faced Snow White is now the fairest in the land…and no amount of Botox, serum or fake tan is going to change it this time!"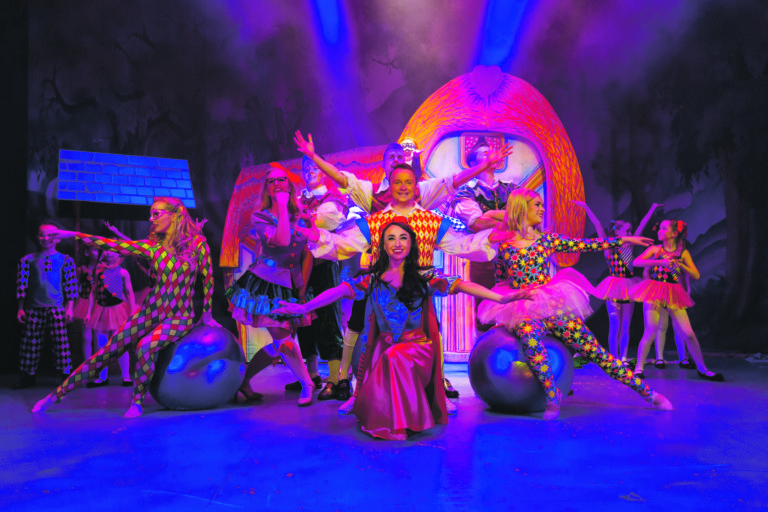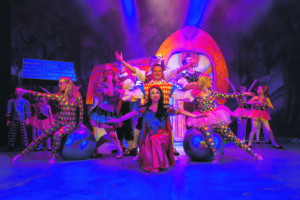 No people like show people
SAD to hear that fake tan is losing its power to help us glow in the dark, we looked to panto star Dayl Cronin for what's going on in this Robert C Kelly-UCH joint professional production.
He laughs because comedian Katherine Lynch and himself have already done time together. "We were on the same 'Dancing with the Stars' together in 2016 so I know her from last time around. She's a lovely woman and was a great character on that show. She is very funny, great craic."
Clearly with their background in dance and mindful that Dayl teaches daily at the Dayl Cronin Dance Academy in Cork, the audience is in for spectacular routines. Spoiler alert: there's a strong nod to 'The Greatest Showman', Hugh Jackman's smash hit of 2018 and inspiration for The Late Late Toy Show. Tubs rigged out as him.
The dwarfish Princes
CAST as the dim-witted Prince in last year's Cinderella, Dayl gave the role some deft touches. He made the Royal an endearing sort, bumbling around the forest in search of Cinderella's well-turned ankle to fit the glass slipper.
This year he is Dopey.
"I am in a very different role to last year's when I played a sort of serious character then, the Prince who fancied himself. This year I am cast as Dopey and I was surprised, reading the script when it was sent to me and delighted.
"I was told there were going to be three princes and I thought to myself, how is that going to work?" In fact, all three princes are dwarves, himself and fellow actors John Sharpson and David Crowley who plays Red Rock's Garda Sean Holden.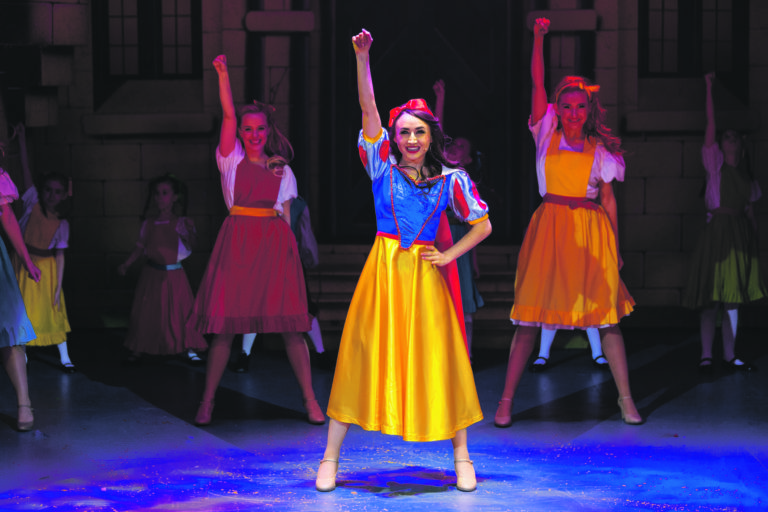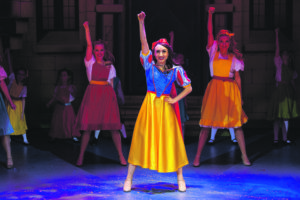 Boy bands abú!
WITH the Queen "intent on banishing her stepdaughter from the Kingdom forever, Snow White is taken deep into the forest. However, despite the jealous Queen's cruel intentions, this is just the beginning of our heroine's adventure!"
What's this we hear about a pop band being in this crazy romp?
"There is a boy band, that's the three of us, the princes who are dwarves. We are The Lost Boys Band who are banished from the land and then we get to make a comeback with Snow White."
He chuckles at the idea of this motley trio cast as little people. "Well, I'm not that tall at 5'8 but 5'8 is alright and the other guys are pushing 6' each." Plenty of high kicks so.
"The dance numbers are unreal, they are amazing," Dayl says and there are plenty of them.
He is in fine fettle himself with his Academy of 18 months enrolling close to a 100 pupils at this stage. He teaches daily, all the disciplines of Hip Hop, Musical Theatre, Contemporary, Jazz and Gymnastics, getting in other teachers only to free him up for pantomime rehearsals in Dublin.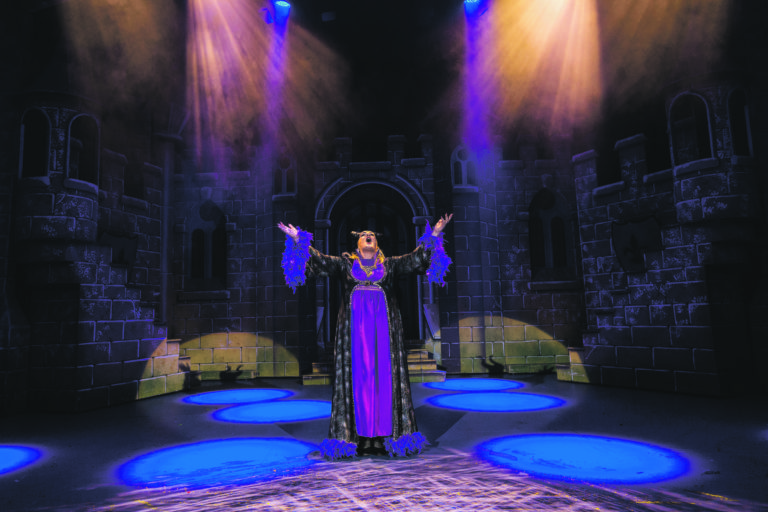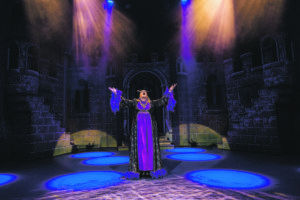 Who is who?
'SNOW White' the show welcomes back Hayley-Jo as the heroine along with hardy annuals Richie Hayes, who has made it big in the States on the cabaret circuit with his astonishing voice and performance power; comedian Tom O'Mahony; iLove Limerick's dazzler Richard Lynch, and riding sidecar, Limerick Cultural Ambassador, Myles Breen. Breen is actor, director and playwright with Bottom Dog Theatre Company and other stories.
They are working hard on this technicolor take on the age-old fairytale of power and its corruption of a family and kingdom. "Rehearsals are running from 9am to 6pm most days. That's long enough, we are all tired at the end of the day but all of us are really engaged, really excited. I'm paid to do something that I love."
Again, the music and dance sequences will be showstoppers "with some really big numbers this year – and every number has upped its game."
Nice footwork when we can get it and get it we can, at any show not sold out into Sunday January 6. Browse on www.uch.ie to book.