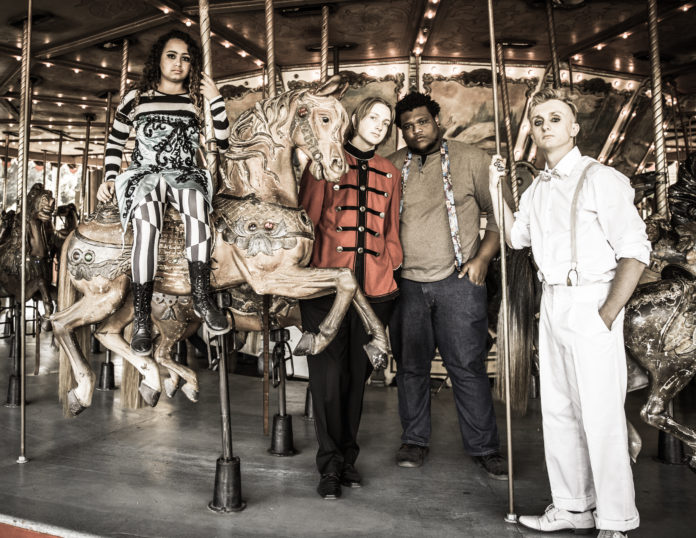 LA based neo grunge outfit Love Ghost are on short Irish tour and making a film about their experience in the country. Lead singer/guitarist Finnegan Bell has always been fascinated with his Irish roots and incorporates folk influences into his neo grunge sound through violinist Mya Greene. The band has had considerable success, winning awards, HMMA, Jean Luc Godard, New York Film Awards for songs and videos, and opening for Smash Mouth, Berlin, Fuel, Buckcherry and others.
The tour is the brainchild of Love Ghost manager Dan Bell (Dan is an actor and filmmaker; he played parts in Wayne's World, Dark Man and Con Air. He also happens to be the band leader's dad). Through Irish connections in LA, namely singer Ronan Collins, Dan has teamed up with Irish comedian/ actor Joe Rooney and Drogheda band Modern Love. Modern Love is managed by Joe, who is one of the band member's fathers.
Dan Bell told Limerick Post, "It was pretty incredible the parallel paths we were on both on helping our kids with their respective bands.  I am in awe of all that Joe has been able to accomplish both in his career and for his son's band.  We truly feel blessed to be a part of this tour."
Love Ghost will tour Japan in March and are now recording with some "incredible producers".
Love Ghost have strong visual representation with award winning videos: "The band has always felt their music was story based, cinematic and the visuals would help to drive the message.  It also helped that two of the fathers are experienced film makers."
Love Ghost with special guests Modern Love tour the country playing The Record Room, Commercial, Catherine Street on Thursday January 3.