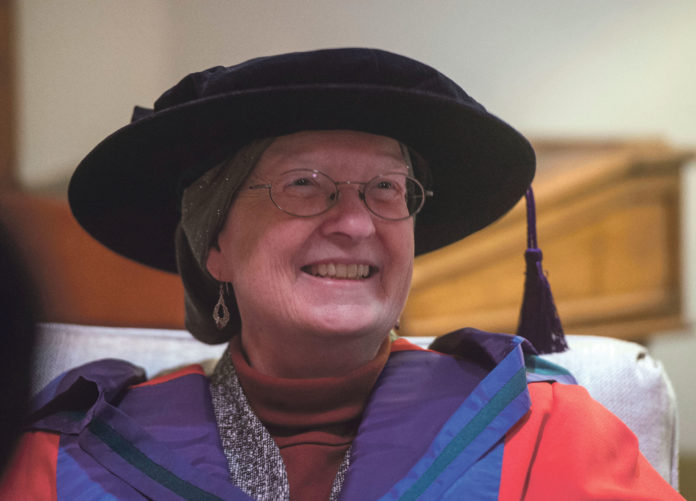 A LIMERICK woman who got the highest ever award for pain and suffering in a Dutch medical negligence case after she developed terminal cancer because of a missing test diagnosis called for gagging clauses to be outlawed as a dying wish.
Results of a cervical test which would have shown that Adrienne Cullen had treatable cervical cancer in 2011 went missing at the University Medical Centre Utretcht (UMCU) and she was not diagnosed until 2014, by which time her cancer was terminal.
And when the missing test was found, the hospital offered "no apology or explanation" for the error, she said.
Sign up for the weekly Limerick Post newsletter
She sued the hospital for medical negligence and was awarded €545,000, with €350,000 of the award listed as a settlement for pain and suffering.
The 58-year-old University College Cork Sociology and Philosophy graduate described the parallels between her own story and that of fellow Limerick women's health campaigner Vicky Phelan as "striking and deeply disturbing".
Speaking with the Limerick Post in one of the last media interviews she gave and after being conferred with an honorary doctorate in laws at UCC, Ms Cullen – a former Salesians student who lived in Castletroy and later on the Ennis Road – said that she was determined to have a no-gagging clause policy enshrined in EU law.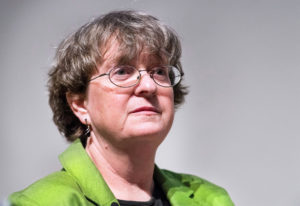 "I am determined until my last breath to make sure people understand how to treat patients and how you should treat them when something goes wrong.
"There has to be an absolute ban in the EU on using confidentiality agreements which are gagging clauses between patients and their hospitals because they do not belong there," she said.
Ms Cullen, who was a journalist, said that the lack of any apology or explanation from the hospital added to her suffering.
"It was the hospital that put up a wall of silence. They pulled down the shutters and tried to minimise what happened.
"Myself and my husband (Peter Cluskey) were traumatised by that. We couldn't believe it. Knowing that this was totally avoidable and then to be told that this was a one-off and there are systems in place to ensure it never happens again.
"But the statistics show otherwise. 95,000 people a year die in the EU as a result of avoidable medical mistakes. That's way more than are killed in car crashes. In the US, medical error is now the third largest killer after heart disease and cancer".
Ms Cullen was in touch with Vicky Phelan by Twitter and said she admires her fighting spirit.
"She's phenomenal. There are many differences in what happened to her and what happened to me but the similarities are also there. In all of these cases, the hospital and the authorities put up a wall of silence and dragged people through some form of legal process.
"Then they agree on a settlement and slap on a gagging order. There was no way we were going to give in to that just go like lambs to the slaughter," she declared.
But the Limerick woman said she had great admiration for the Dutch doctor, Huuv va der Vaart, who treated her and who has taken responsibility on a public forum for his part in the tragedy.
"I have always said there were more victims than myself and Peter in this. My doctor was devastated. But the fact is, the test results which should have raised red flags never got to him. I was tested in 2011 but the results were only entered into my electronic records in 2012. We don't know where those results were in the meantime".
Ms Cullen wrote a book about her experience which will be published shortly. She said that the honour conferred upon her by her Alma Mater gave her a huge lift.
"In his speech, the President said 'welcome home.' That made me feel very special," she said.
In the Netherlands, it is mandatory to report serious medical errors to the Health an Youth Care Inspectorate but that body only requires hospitals to carry out their own investigations and to determine what protocols are needed to ensure there is no repeat of the mistake.