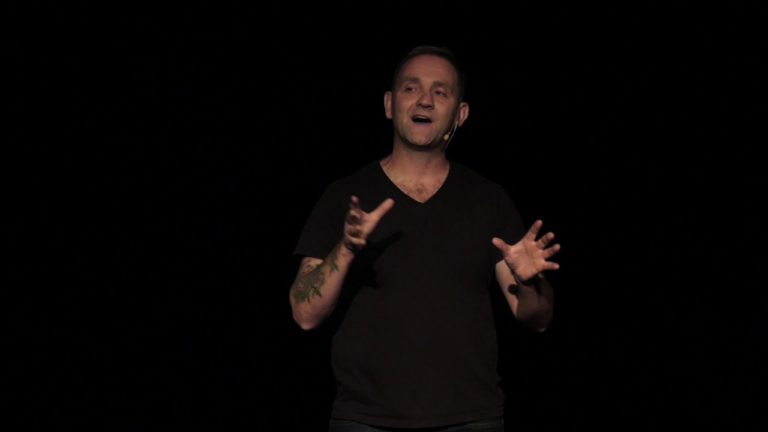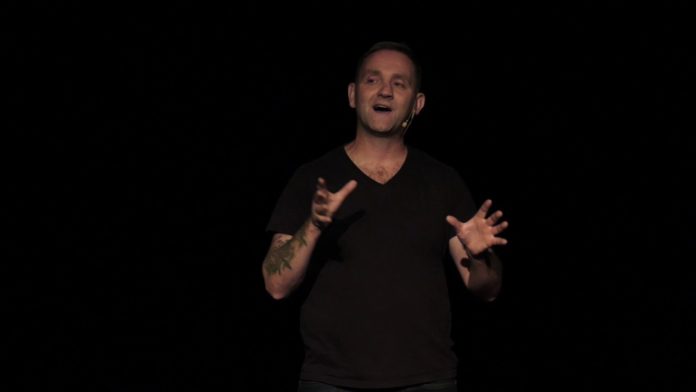 THERE was very little access to counselling services when Joe Slattery was growing up in Southill.
But there were horses.
And it was his love for a horse called Jack that started a journey of self-discovery that brought him to the prestigious TEDxFulbrightDublin event to discuss the benefits of equine psychotherapy for young people.
Joe is the Irish network coordinator for the EAGALA (Equine Assisted Growth And Learning Association) and is currently the only member in Ireland with advanced certification in this method.
The Limerick man has been working as an addiction counsellor for the past seven years and specialises in working with adolescents who have substance misuse issues and their families.
Describing Southill in the 80s and 90s, he says: "Anti-social behaviour – car theft , drug use, violence, and sadly, murder – became all too familiar. Living in that environment you had two options.
"Option one: keep your head down; do well in school, socialise outside the area.
"Option two: try and find a way of living in this hostile environment and keep yourself safe."
Joe explained that as a teenager, he took option two, and said the only time he "felt safe enough to let his guard down" was when he was with his friend – a horse called Jack.
He said spending time with the horse created "a space to be free of all bravado, where his true self could be seen. A space where he could be free from ridicule or criticism from others. A space where his vulnerable side could be seen without fear or ridicule or attack".
"At the time I had no way of knowing what was happening during this time with Jack. For me I was just hanging out with my friend. It wasn't until many years later going through the training process to become a counsellor, that I started to look at these interactions, and how being with Jack created a space of calm and ease, where I got to process my thoughts and feelings."
In 2012, Joe was introduced to the EAGALA model of equine assisted psychotherapy, and said he could "instantly see the benefits of using this model with the adolescents that I worked with".
"The concept is integrating unrestrained horses with a licenced mental health professional and a trained equine specialist as part of a therapeutic process. The EAGALA model was established in Utah in the US in 1998. It is now practiced worldwide, covering a vast array of issues, from at-risk youth, right up to soldiers returning from war affected by PTSD.
Joe continued: "It is a gentle approach allowing a client to work through their issues by interacting with horses on ground-based activities where they're given the freedom to move around, the authority to share or not share their story. Working in an environment where the client can see or hear and has an opportunity to become part of that story, allows the client to take a look at their lives in an external way where the horse and their environment start to mirror relationships and areas of importance in that client's life and story."
Joe recalled a story about a breakthrough he witnessed with a young man who had participated in several sessions of EAGALA with a particular horse that he had bonded with.
"So on this particular session, I knew something had happened that day and this kid was in a very bad place. He proceeded to walk to the middle of the arena, turned a bucket over and just sat on it. As he sat there, this horse started running around the arena, started bucking, started kicking, would turn and look at the kid with his ears forward and snort down his nose. Myself and my colleague were standing in the corner with our chins on the ground saying 'What is going on here?'
"After a few minutes of this, we asked the young man: 'What's happening with the horse?' And his response was,'He's acting how I'm feeling'. And as he said it, his shoulders dropped. Within 60 seconds, that horse was standing at his side calmly and remained there for the rest of that kid's session."
Joe says horses are gifted at reflecting human emotions because as prey animals they are "hard-wired to pick up any energies in the atmosphere around them".
"They know the difference between a sleeping mountain lion, and a lion pretending to be asleep. When you take these skills into the arena, it is impossible for the client to fake a real connection with an animal that has evolved over millions of years to intuitively understand who can and can't be trusted. They are profoundly gifted reflectors of our true selves – not only reading the external, they can also read the internal, giving the client no way of hiding their true feelings."
by Kathy Masterson
news@limerickpost.ie