ON to Dance Limerick which is taking a second run at building a national festival around newly minted dance works. Do you recall the inaugural 'What Next' festival that took place last year? There were days of contemporary dance workshops and masterclasses for a select team of emerging professionals.
The collective input results in two days of performance for the public who get to watch the dance works created at John's Square. Such an audience opportunity is hard to come by for new graduates.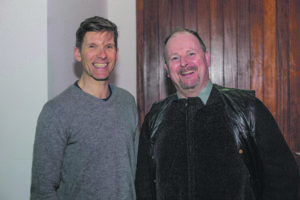 "We are excited to bring you the second instalment of 'What Next' featuring a breath-taking programme of dance events and discussion over the course of three days," reports Dance Limerick's manager Jenny Traynor. "The programme will be released this month."
Browse on www.dancelimerick.ie to view what else lies ahead for this energetic resource centre. Dance classes will interest many with clubs running at this joint for young people from Saturday January 12.
There are other courses for the over 50s and so on and even classes for two year-olds.