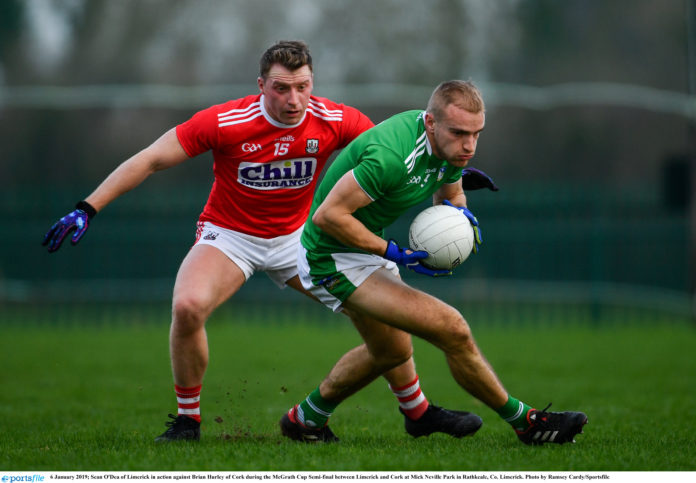 Limerick footballers got their 2019 off to a less than impressive start following a 3-15 to 0-7 point defeat at the hands of Cork in the McGrath Cup on Sunday afternoon.
Lee's charges were at their most competitive early in the game but a tenth-minute goal for the visitors wrestled total control from a young Limerick side with the final 17-point winning margin reflective of Cork's superiority.
Speaking to reporters after the game, Billy Lee gave his thoughts on the defeat, tried to take some learnings from it and is looking for improvements ahead of their league opener against London.
The post LISTEN: Billy Lee says plenty of "positives to work with" despite defeat appeared first on Sporting Limerick.