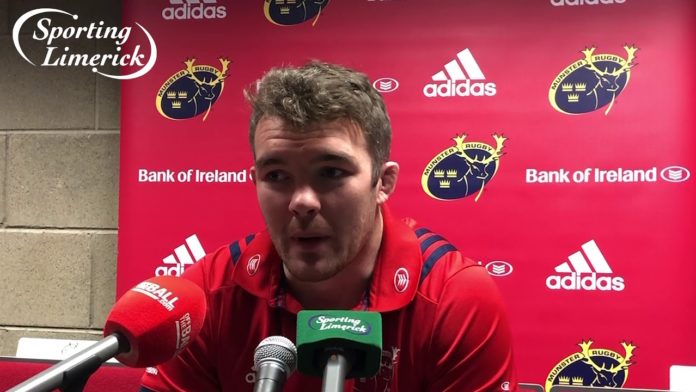 Munster captain Peter O'Mahony has plenty of experience of playing at the home of Gloucester but he also visited Kingsholm supporting the province when he was young.
O'Mahony believes the Gloucester fans are very similar to Munster's and that their knowledge of the game leads them to appreciate both teams during a game.
"I'm going there since I was small supporting Munster. It's an incredible atmosphere. They have an incredible passion for their team. Their support around Europe is second to none.
"It's a great stadium to play in. We will have our own pocket of supporters there but it's always a super atmosphere to play in.
"I just remember the noise (as a fan). Looking across at The Shed and the racket they make. They are similar to their own group, how passionate they are and how loyal they are.
"It's always a great place, whether your a fan or whether you are on the pitch. It's certainly something you notice is the atmosphere over there."
Click below to watch the full video.
The post WATCH: Peter O'Mahony on visiting Kingsholm as a fan and Gloucester's knowledgeable fans appeared first on Sporting Limerick.