"LIMERICK is becoming known for being a centre for dance activity outside of Dublin. I'd like to think that Dance Limerick can take some credit for that but with full respect to those who have come before us."
Thus says Jenny Traynor, the general manager of this dance studio, training ground, resource centre and of course, performance hub – with due regard to spillover works that make the most of their John's Square site for outside jigs and reels.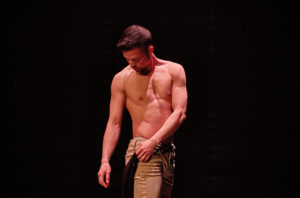 Dance Limerick has done a power of work to pioneer international festivals such as November's Screendance and now, the welcome shoo-in of What Next Dance Festival will make our early February more vibrant.
We are on the cusp of What Next Dance Festival which welcomes young graduates and emerging artists in-house from February 4 on. On dates at the latter end of the week, from Thursday 7 to Saturday 9, the public is invited to free events and ticketed performances that accrue from the intense week's work and the impressive, funded, world touring vehicle that is Aerowaves*.
Limerick School of Art and Design, Irish World Academy of Music and Dance, Aerowaves' touring artists and Limerick City Gallery of Art and Mother Mac's are stakeholders in this second only What Next.
"The purpose is to bring the artists in to embed them in Limerick and not just to parachute in, we want them to experience the city and its people. It is also an experience of discovery for the artists, and for the audience in the sense that these are early career artists who are not seen at performance level yet in other venues."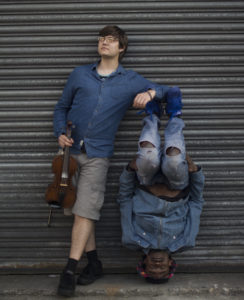 Jenny Traynor moved from Dublin here six years ago to head up the company that works in the converted church of St John of the Cross. The mentoring of young international professionals trying to break into productions, tours and creating their own works is core to Dance Limerick. Workshops explore variously: risk, commissions, ethics as much as choreography stuff.
On with the dance. Co-curator Catherine Young has oversight of the week's works created between the selected participants and big shots in the world of contemporary dance. What can Joe/ Josepha Public access?
The opening is on Thursday February 7 at Limerick City Gallery of Art with a reception at 5pm welcoming everyone, prospective audience, producers, dance artists, young people making their own work. Then a talking heads panel of professionals at 6pm consider what it is to be socially engaged – Jenny is specific about them being from different art platforms and with production experience. "There will be questions and answers afterwards. The What Next reception and panel are free in and there will be wine and refreshments".
On then to Dance Limerick for two packed days of performances, a suite of four performances on Friday February 7 and one of these to accompany three other performances on Saturday 8. All closing with a rage of a dance party led in by hip-hop supremo, the video jockey and dance artist Tobi Omoteso.
Book on www.dancelimerick.ie
* Jenny Traynor is the official Irish partner to Aerowaves through Dance Limerick. The Project Arts Centre is the 'presenting partner' which means Project does not have a vote in the Aerowaves selection process – whereas she does.