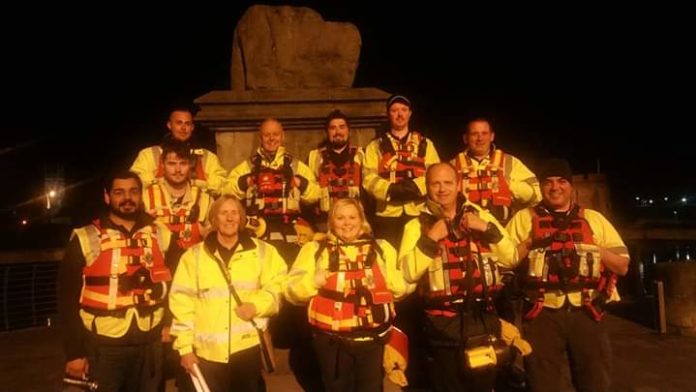 A DROP-IN centre is needed in the city for people who are feeling low or contemplating suicide to try and keep them away from the river, a local volunteer group has said.
Limerick Treaty Suicide Prevention (LTSP), formerly Corbett Suicide Prevention, made 35 interventions along the River Shannon in the past month including Christmas and New Year. The group, which patrols the river between the three bridges in the city centre, made four interventions last Friday night alone.
"We made five interventions on one night during Christmas and would average at least one intervention a night on the three nights we patrol the river," director of LTSP, Celine Hickey told the Limerick Post.
"This is not an issue that just affects any one particular age group or gender. We are meeting men and women, young and old. We meet a lot of men who have lost their jobs, experienced marital breakups and are separated then from their children as well. They feel like they have lost everything and have nothing to live for.
"We made an intervention with a woman recently and we were the first people she had spoken to in two days. People can feel isolated and we are there to help and listen. Another night we made four interventions, and they were all women. This affects everyone. We are all only human after all and have all been through dark times," she said.
According to LTSP, the numbers of interventions they have had to make on the riverbank in 2018 were slightly down on 2017. And while this is good news, Celine believes mental health needs to be higher up on the government's agenda.
"Limerick really needs a drop-in centre, a place where people can go for a cup of tea and a chat and say 'I feel low today'. A lot of the time when people go to the river it is a cry for help, they don't want to die, they just don't know where else to turn. The government needs to do more and I think a drop-in centre is badly needed in Limerick. It would be a wonderful amenity."
Between LTSP and Limerick Suicide Watch, the Shannon is patrolled seven nights a week in the city. LTSP have 23 volunteers in their ranks with another 10 currently in training.
"The people of Limerick have been amazing. We couldn't do what we do without their help. We are out every Wednesday, Friday and Sunday night and people come with food, hot drinks and words of encouragement. Only for their fundraising efforts, we wouldn't be here at all. The government should be doing more and a drop-in centre in Limerick City would be a great first step," Celine concluded.