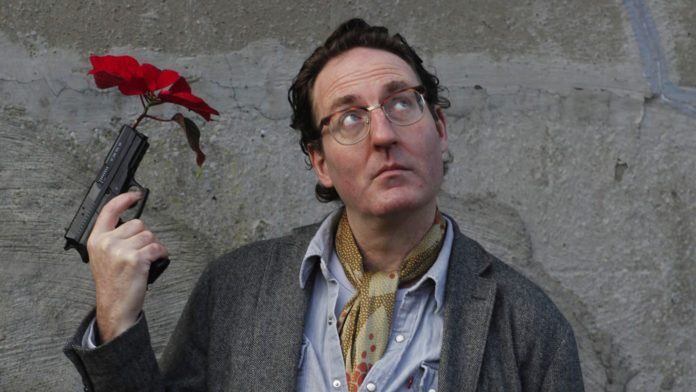 THE new UCH Comedy series 'The Punchline' will be a recurring night of laughs on campus.
The opening night this Tuesday January 29 features MC Tom O'Mahony (comedian and actor who played Huntsman Pat in this year's hugely loved panto) introducing special guests David McSavage and John Colleary, writers and stars of IFTA nominated show 'The Savage Eye' .
The concert hall has introduced dividers to reduce the capacity to 350 for these intimate comedy nights where you can have a cracking night of comedy with a few hundred of you new best friends.
"We want to bring the best comedians in the country to UCH," MC Tom O'Mahony told Limerick Post.
"That size brings UCH down to similar capacity as Dublin's famous Laughter Lounge."
David McSavage is a national treasure to most and the very opposite to the rest. This most divisive of comedians is fearless and the Church, politicians, banks, alcohol and celebrities will all come under scrutiny.
A show then, that is not suitable for clergy, bankers and economists without a very good sense of humour.
Tickets are flying for this first show in the series and Tom expects to be welcoming a mix of students from campus and the general public for this strong line up.
Tom O'Mahony has been in comedy for over 10 years and the Tipperary man is keen to show comics that a vibrant comedy scene is fast developing in the region.
"Live theatre is becoming trendy again and more and more people want to see it. Savage and Colleary are some of the best in the world."
Coming up in the series, watch out for Fr. Ted Night on Tuesday February 26 and Joanne McNally on Tuesday April 30.
Check out Tom O'Mahony's regular twice weekly podcast Buckshot. He recently interviewed Dave McSavage. "He's absolutely glorious and you just don't know what is going to happen."
Punchline Comedy Club at UCH with guests David McSavage and John Colleary happens this Tuesday January 29 featuring MC Tom O'Mahony.