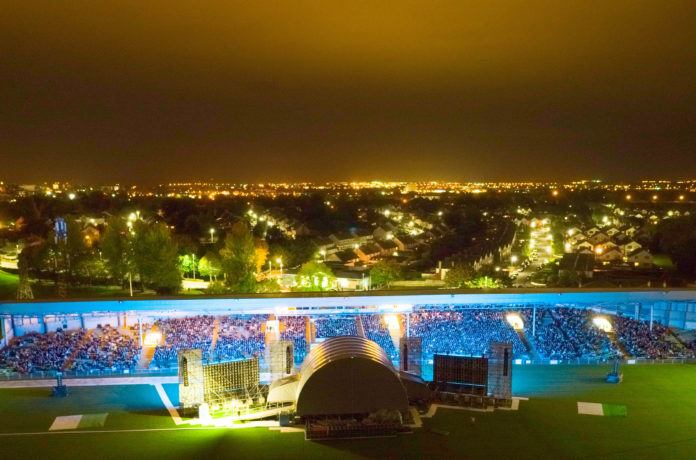 LIMERICK City and County Council have been told to "get the finger out" in recouping a €150,000 loan to the GAA to stage a major concert event at the Gaelic Grounds last September.
Councillors were told by the local authority's Head of Finance, Sean Coughlan, at this week's council meeting that the loan should have been paid back by December 31.
The loan was given to the GAA to stage the European premiere of National Geographic's 'Symphony for Our World' featuring an 80-piece orchestra and natural history footage at the Gaelic Grounds last year.
Fine Gael councillor Jerome Scanlan said that if people were as slow to pay back a bank loan they would already have heard from their financial institution in writing requesting payment.
Fianna Fáil councillor Michael Collins then accused Cllr Scanlan of being "anti-GAA".
"I am not anti GAA, that is disingenuous. The GAA were given a loan. I would expect them to pay it back," he replied.
The issue was raised after the Council was asked to consider granting €150,000 to DVM Productions (Dolan's) to stage a series of concerts over the June Bank Holiday weekend. The concerts, at Limerick Docks, will have a capacity of 3,500 per event, with the RTE Concert Orchestra already lined up.
Independent councillor John Loftus said he was all for the events but insisted that the Council gets the €150,000 outstanding loan from the GAA first.
"Get the finger out. Get the GAA to pay up or else this is a joke," he said.
The Council's Director of Economic Development and Planning, Pat Daly said they were very conscious of it being public money and assured councillors that they were looking to use it "innovatively".
Cllr Liam Galvin (FG) said he was sure the GAA would pay the money back but warned there would be a "double loss" if funding was given to Dolan's in advance of that happening.
Mayor James Collins welcomed the approval of the rolling fund of €150,000 for Dolan's.
"We are not getting the support from Government when it comes to festivals and events. Earlier this month almost €3 million was allocated to enhance and promote 40 festivals nationwide and develop new festivals and events across the country.
"Limerick got less than €10,000, a paltry and insulting amount for Ireland's third city. We have to help ourselves instead of waiting for the Government and that's exactly what we've done here with the refundable loan to Dolan's," he said.