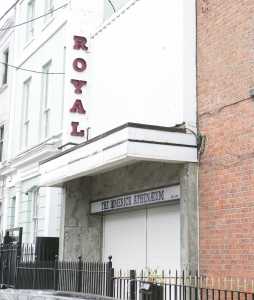 A CINEMA is needed to bring some social activity back to Limerick city centre.
That's according to local Fianna Fail TD Willie O'Dea,  who says that it is now well over 15 years since there was a dedicated cinema in the city.
"Limerick must be one of the only cities that has no city centre cinema and if we are serious about bringing life back to the city centre both during the day and especially at night, a city centre cinema has to be part of our thinking and planning," he told the Limerick Post.
And he regards a modern multi-screen cinema as one of the central planks of the entertainment or tourist offering of any city.
"Yet we have none in Limerick city centre.
"Many people have told me that they would love to be able to go for a meal in one of the many fine restaurants in the city centre and then go to the cinema. Both Galway and Cork have city centre cinemas as well as out of town cinemas. Surely, with a bit of creative thinking, a cinema could be provided in Limerick city centre."
Deputy O'Dea went on to applaud initiatives like Limerick on Ice, and the Christmas train for kids, which brought many families into the city during the festive period. But he thinks the local authority need to think bigger and create a better entertainment offering all year round.
"In 2012, it was announced that the old Theatre Royal on Cecil Street would be turned into a multi-screen cinema at a cost of over €5 million, but this project unfortunately never materialised.
"I would urge Limerick City and County Council to prioritise the delivery of a city centre cinema as part of their forward planning for the city centre, particularly through Limerick 2030, and also through the Planning office in their discussions with any potential developers," he said.