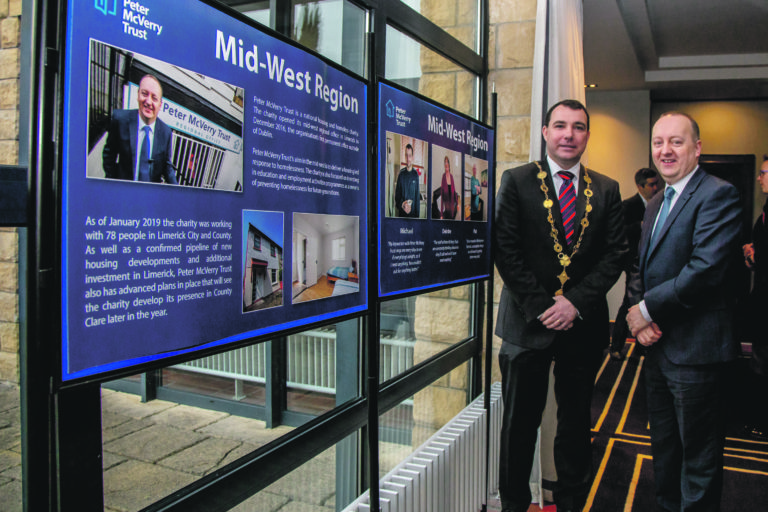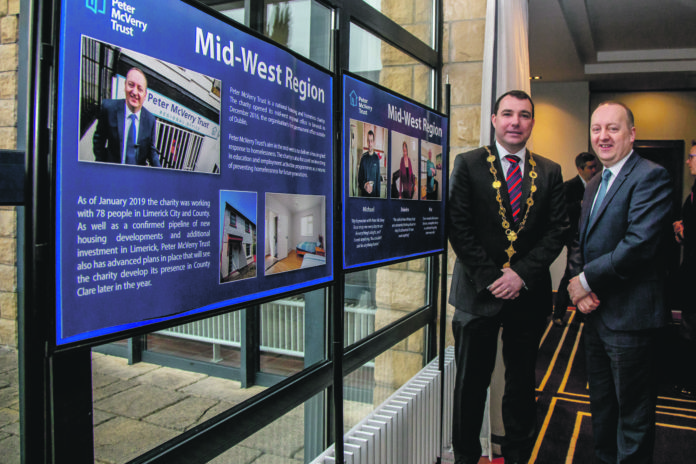 A SPECIAL fundraising event took place at the Castletroy Park Hotel last week with the Peter McVerry Trust Business Breakfast, in association with Pat McDonagh and Michael O'Dwyer.
In the wake of the ongoing homelessness crisis in Ireland, homelessness and housing charity Peter McVerry Trust confirmed that it will continue to expand its services across Limerick in 2019.
In light of this, the charity hosted the Business Breakfast to discuss the many challenges ahead and the steps being taken to support those impacted by homelessness across Limerick and the Mid-West region.
The breakfast was hosted by Pat McDonagh, Supermacs managing director, and owner of the Castletroy Park Hotel/ Só Hotels and Michael O'Dwyer. It featured guest speakers such as Mark Fitzgerald, Sherry Fitzgerald Group chairman and Pat Doyle, CEO of Peter McVerry Trust. As you can see from our photos, there were many familiar faces from the Limerick business community spotted supporting this early morning event.
All ticket proceeds from February 4's breakfast were in aid of Peter McVerry Trust.