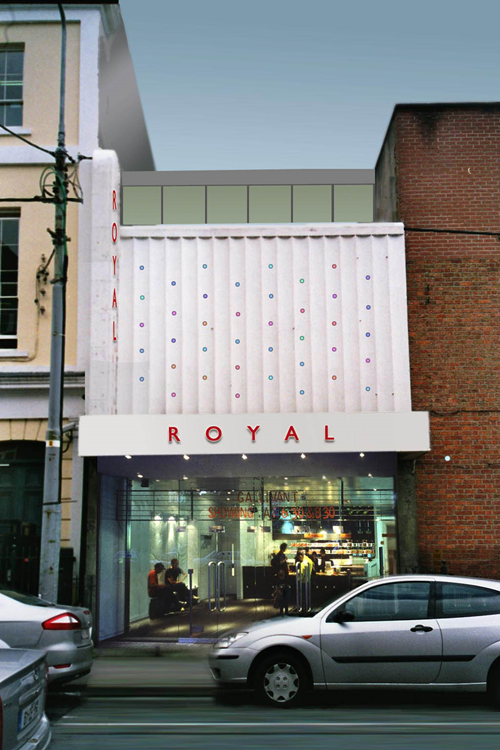 MEMBERS of the Royal Cinema project steering group this week welcomed Fianna Fáil TD Willie O'Dea's observations on the lack of a city centre cinema.
Speaking to the Limerick Post last week, Deputy O'Dea maintained that a cinema is needed to bring some social activity back to the city centre. He also pointed out that it is now well over 15 years since there was a dedicated cinema in the city centre.
Chairman of the Royal Cinema project steering group, Dave Burns, who envisions the derelict Cecil Street site being brought back to life as a four-screen movie-house, welcomed the TD's comments.
He claims that almost one million cinema tickets are sold in Limerick each year.
"Cinema audiences have been growing year-on-year since 2000, with Limerick almost the highest in Ireland. Ireland has the largest per capita cinema attendance in the world," he explained.
"Many new city centre cinemas with a café and bar have opened recently in the UK, while three new cinemas have opened in Galway, Rathmines and Youghal in the past two years."
So far, the Royal project has been granted full planning permission for four screens, café, bar and training rooms for new filmmakers. Up to €6 million in funding is now needed to bring the project to fruition.
As part of the ambitious plan, it is aimed to see the Royal used as more than just a cinema. It is also envisioned as a forum for talks, debates and literary events, a space for painting, sculpture and photography exhibitions, welcoming all sections of the community.
"Perhaps we got the original timing wrong as we developed the plans during the recession, and there were much more pressing issues to deal with. However, with the recovery now under way, the increased interest in arts and culture and the need to regenerate the inner city, the timing now could not be better," Mr Burns explained.