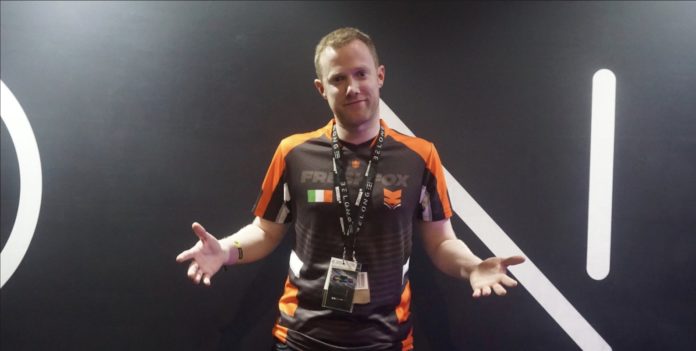 Limerick's biggest ever gaming festival, GamerFest, takes place at Thomond Park Stadium this March 2nd & 3rd. To celebrate the launch of the festival, GamerFest partner Supermac's are holding a FIFA 19 tournament this Saturday 16th February at their Ballysimon Road restaurant, with the tournament winners invited to the FIFA 19 Grand Final at GamerFest in two weeks time.
The format for the Supermac's tournament this Saturday will see 64 local FIFA 19 players entered in the tournament, with multiple prizes and giveaway on offer for those in attendance, with additional entertainment for visitors including virtual reality gaming and face painting.
Making an appearance at the Supermac's event is prominent Irish FIFA 19 player Discreet, recent winner of the prestigious Insomnia Gaming tournament in the UK. Looking ahead to the upcoming tournament, Discreet commented: "It's going to be fantastic to check out the FIFA 19 talent at Supermac's Ballysimon Road, and find out who's got the skills to qualify for the GamerFest Grand Final at Thomond Park Stadium."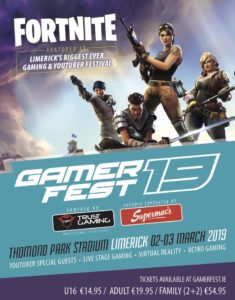 Free registrations for the Supermac's FIFA 19 tournament begin at 10.00am this Saturday at their Ballysimon Road restaurant on a first come basis, with the tournament itself kicking off at 11.00am. Players must be a minimum of 8 years of age to participate, with additional details of the tournament available on the Supermac's Ballysimon Rd Facebook page.
GamerFest Limerick takes place at Thomond Park Stadium this March 2nd & 3rd, featuring a packed programme of gaming entertainment for all the family including FIFA 19 and Fortnite. More information can be found at www.gamerfest.ie.