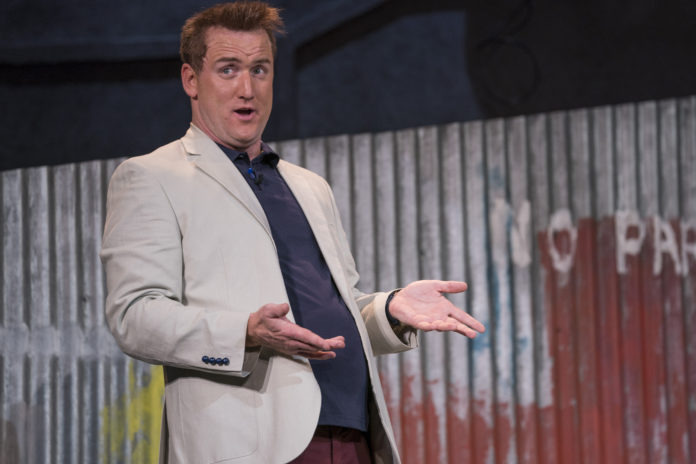 ACTOR Rory Nolan deservedly received multiple standing ovations for his terrific one-man performance as Ross O'Carroll Kelly last night.
Rory brings the Paul Howard's writing to life brilliantly in 'Postcards from the Ledge' in this very funny and sometimes poignant story of rugby's biggest buffone as he takes a trip down memory lane to sell a falling down wreck for estate agents Hook, Lyne & Sinker.
It has loads of laughs and the energy Rory Nolan brings to the role makes this show a perfect live interpretation of Howard's newspaper column.
Postcards from the Ledge plays at University Concert Hall continues until Saturday February 16. Tickets now from www.uch.ie