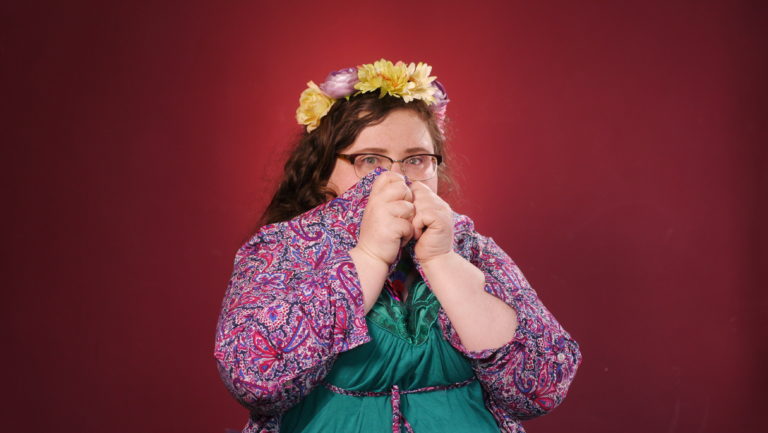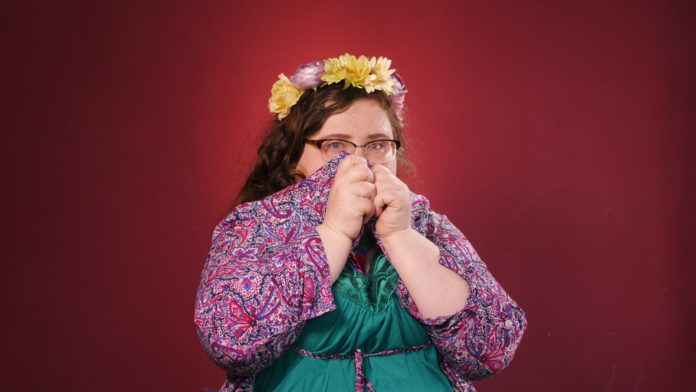 LONDON born comedian Alison Spittle is back in the city of her birth. She returned here in late 2018 to "give it a go."
Her family moved over to Westmeath when she was six.
"My dad is English and living here. It's kinda living away and kinda not. I feel very cultural Irish while living here."
The plan for Alison is she is starting again in the UK and adjusting her material for the new audience. The competition among comedians' night be fierce in London but there is an abundance of contacts to pitch new ideas to as well.
"English people don't know as much about Irish people as we know about them.
"We have their 'Coronation Street', They don't have our 'Fair City'!!"
The comedian's new tour is called 'Alison Spittle Makes a Show of Herself' coming to Ireland in the next few weeks. We are chatting on the phone as she is making her way down London's Camden Street when the call suddenly goes silent!
Hi, Alison, Are you still there?
Seconds later, "Yeah, I'm fine, I just walked into a lamp post !!!" laughs.
"This fella was making faces at me! So I was taking pictures of him …." laughs.
Alison is the creator of funny RTE series 'Nowhere Fast'. Her new show follows hit tours and the multi award winning 'Worrier Princess' and 'Discovers Hawaii'.
This natural raconteur just can't help being funny. Her podcast 'The Alison Spittle Show' is rambling and hilarious. Check out her interview with Sharon Horgan at Electric Picnic or Tommy Tiernan as guest.
Alison is part of the growing number of Irish women who are shaking up the comedy world led by Sharon Horgan, Deirdre O'Kane, Lisa McGee (Derry Girls) and Stefanie Preissner.
I suggest that the line that only men can do comedy is irrelevant now?
"I don't know who made that a line in the first place. Humour is part of the human condition and we're (women) human – laughs – Some people forget that simple fact."
"I have been surrounded by hilarious women, my mam, my sister, my granny."
The comedian talks freely about 'Nowhere Fast', her RTE series which ran for one season.
"I'm very thankful to RTE for taking a chance on 'Nowhere Fast'. It has given me a lot of experience." She admits that she found it "hard to give the men funny lines" when writing it.
"Failure is part of life. I'm at peace now whatever happens either way."
Alison sometimes works with 'Guilty Feminists' podcast, one of the most popular podcasts in the UK.
"They did a live show in Vicar Street last year. There was so many people from Limerick there!
"Deirdre (Deirdre Francis White) shouted, 'Is there anybody here from Limerick?' to huge roars.
"There were more Limerick women there than there was at the All Ireland Final. They even took over men's toilets." laughs
Limerick is one of Alison's favourite haunts to perform.
"There is something different about Limerick people. They have a worldly knowledge that they have an insatiable appetite for. You can see how it has produced people like Blindboy Boatclub. You can get away with being off the wall with them as well!"
Alison is writing a play at the moment called 'Starlet'. It is still in the early stages of development but will get its first ever showing in Smock Alley in February. It is one of her goals to write more for theatre.
Alison made a list of her goals when she started out in her career and achieved a large chunk of them, making a TV series, playing Vicar Street among them.
Is she making a similar list for this London chapter of her life?
"Would you believe, I am literally on my way to Camden Library to do that in an hour. As someone self employed, I have to have goals to know where I'm going.
"I made a goal that I would move to London. Right! I will do my own headline shows in London. Now, I'm going to sit down and decide what I want.
"I wish you caught me an hour later!!!" laughs
Support on the night comes from Julie Jay. Julie is a name to watch in 2019 with new projects about to be announced. She presents the very funny and nostalgic 'Up to 90' Podcast with Emma Doran.
Alison Spittle is in Dolan's on Friday February 22.