ANTI-eviction protestors staged a vigil outside Limerick Prison on Friday, February 8, when they called for the immediate release of a man who was jailed for contempt of court.
Brian McCarthy (47) who has protested with anti eviction groups against court orders allowing banks to repossess properties, is now facing into his fourth week in prison after he was jailed by Judge Patrick Meghan for contempt of court.
On Friday, February 8, 2019, supporters of Mr McCarthy held a vigil calling for his release "as his only crime was helping his fellow man in assisting with legal paperwork in a mortgage distress case."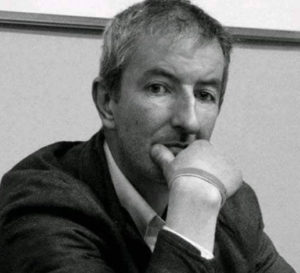 The Tralee man has looked for a habeas corpus application to be brought before the High Court to secure his release. However, he has been notified that all he is only entitled to discovery of the legal documents held by the Governor of Limerick Prison.
On January 23, Judge Meghen jailed Mr McCarthy and Tommy Collins (46) of Dysart, Corofin for  contempt of court concerning the Bank of Ireland's attempts to repossess a home near Corofin in Co Clare.
The judge ordered that the two men be jailed after an application from the Bank of Ireland was made for their committal to prison.
Mr Collins was in financial distress over loans owing to the bank and had refused to vacate the property since ordered to do so in 2012 when the Bank of Ireland obtained a re-possession order.
During the hearing, Brian McCarthy stood in the dock for almost an hour with his back to the judge refusing to accept his jurisdiction in the case. HE claimed that the actions of the court and Gardaí were "outrageous" and that the banks were being "protected".
On Friday, Febraury 8, as he faced his fourth week in prison, his supporters  recorded a video claiming that his detention was "unlawful and that due process was not forthcoming".
Mr McCarthy's wife Lorraine said that the support she has received "has meant a lot to her during this desperate time" and she expressed thanks "to other prisoners who have been a great support to Brian inside".
Kerry Sinn Fein TD Martin Ferris has also voiced his support for Mr McCarthy and called for his release.
During a 2016 sitting of a Limerick repossession court where upwards of 170 cases were listed, Mr McCarthy was one of a large group of protestors who forced legal proceedings to be abandoned after he served a "cease and desist" writ on the County Registrar.
Around 30 Gardaí were deployed to the court and had to form a human barricade at the entrance after removing the protestors.