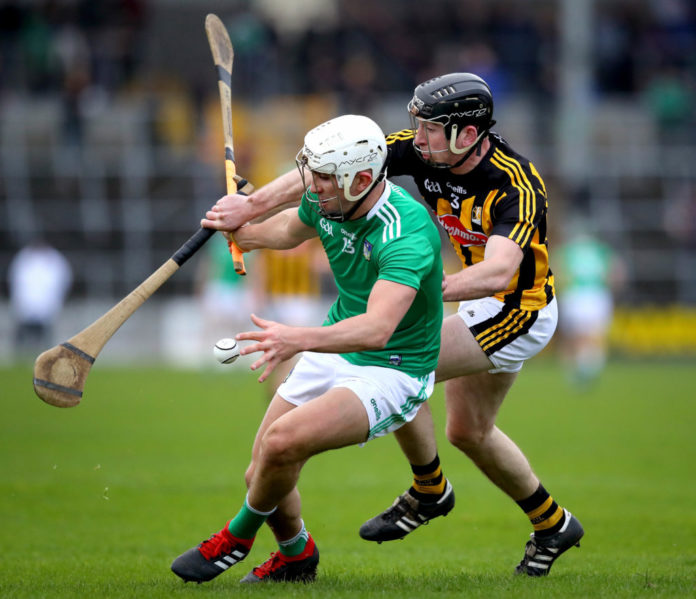 Yesterday Limerick made it three from three in the League with their most complete performance this year, overturning Kilkenny with ease by nine points in Nowlan Park. Limerick now sit top of Division 1A, two points clear of the challangers with the Munster championship fast approaching.
After the victory we look back at the talking points from the game.
Aaron Gillane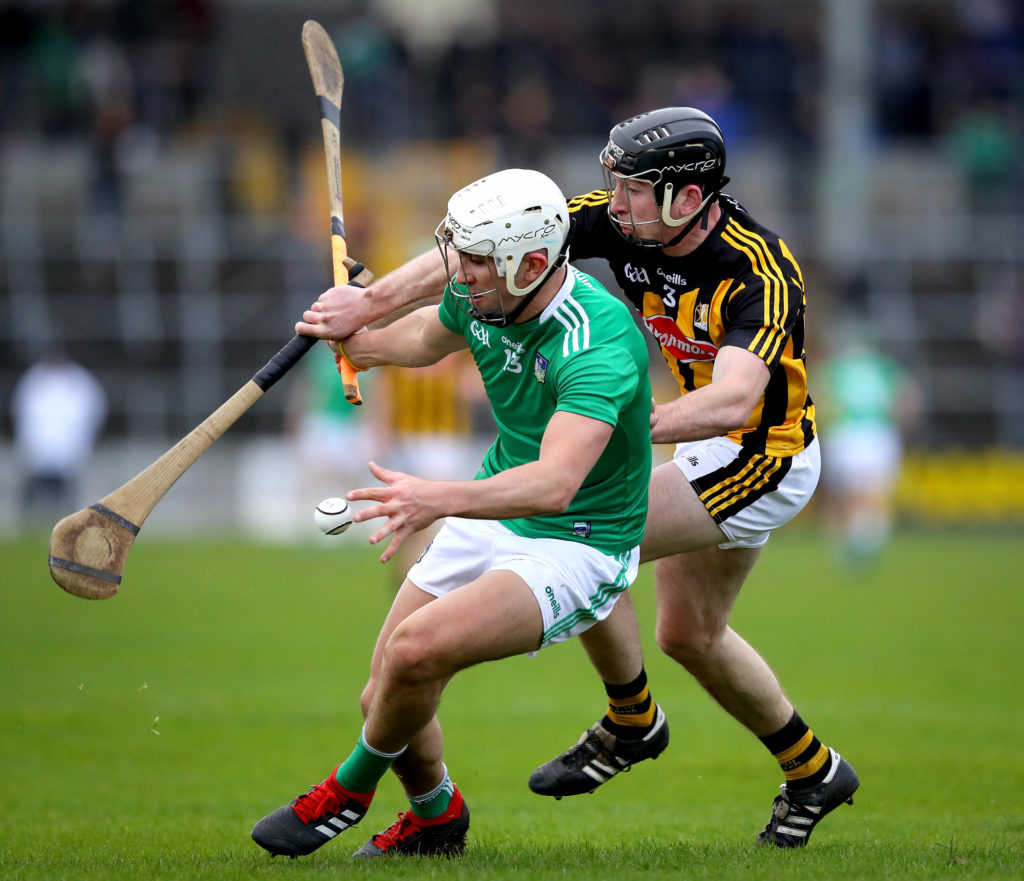 Aaron Gillane having a good game is nothing new. The Patrickswell man has been continuously excellent for Limerick for well over 12 months now. However, the manner of his performance against Kilkenny yesterday was different class. Gillane gave his man a torrid time throughout and finished with nine points to his name.
It's not just the scores that separate Gillane at the moment but his ability to win primary possession as the focal point of the attack. Gillane is often isolated in the full-forward line and if he fails to win possession it invariably is returned with interest.
However, this is rarely the case with Gillane the perfect mix of size, strength, speed and agility. He has one of the best pair of hands in the game and is virtually unstoppable once he gets control of the sliotar. On current form he is the best player in the country.
Personally, speaking I think there's only one man that could shackle him at this moment in time but only John Kiely and management have the pleasure of seeing this battle take place!
Power Plays
Limerick and Kilkenny were deadlocked four times in the
opening half in Nowlan Park as neither team truly gained the upper hand in the
first thirty minutes. However, as Kilkenny often did during their pomp,
Limerick rattled in 2-3 without reply between the 30th and 35th
to effectively end the game as a contest.
These power plays have become a fixture of this Limerick side, with their ability to rack up a number of scores without reply becoming more frequent in their play. They did it against Kilkenny in Semple Stadium last summer, against Cork in the All-Ireland final replay and once again demonstrated this attacking thrust yesterday.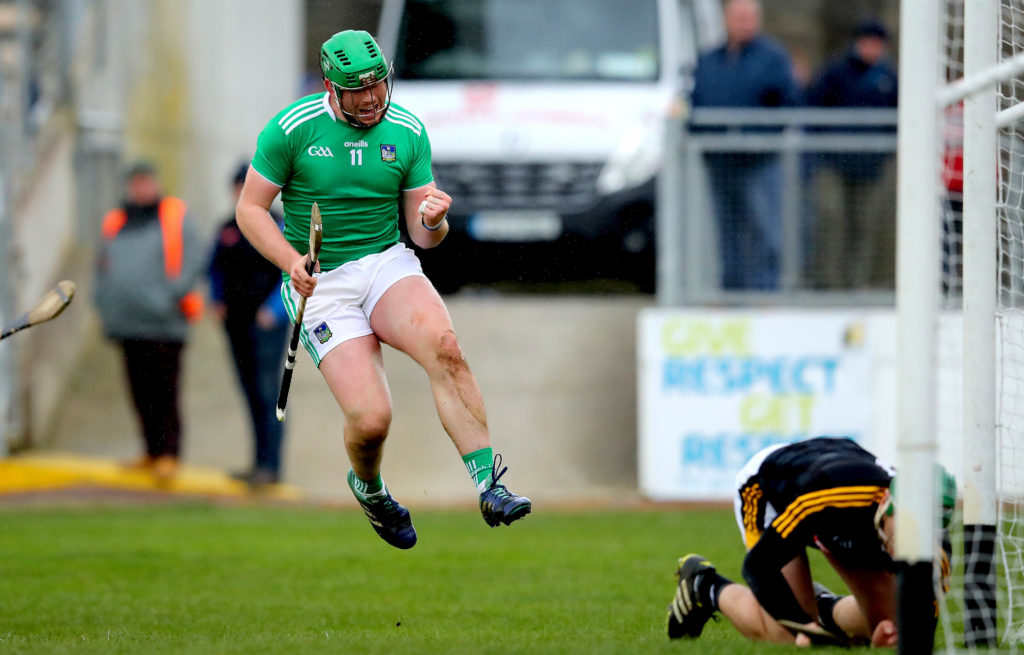 Between minutes 30-50 Limerick outscored their opponents 2-9
to 0-1 in such a manner that the rest of the country was put on notice that
this Limerick team is back for another assault.
Strength in depth (Again)
Yesterday, John Kiely had the luxury of giving two more players their first ever senior start for Limerick with Paddy O'Loughlin named at wing back whilst Robbie Hanley was a last-minute replacement for Cian Lynch.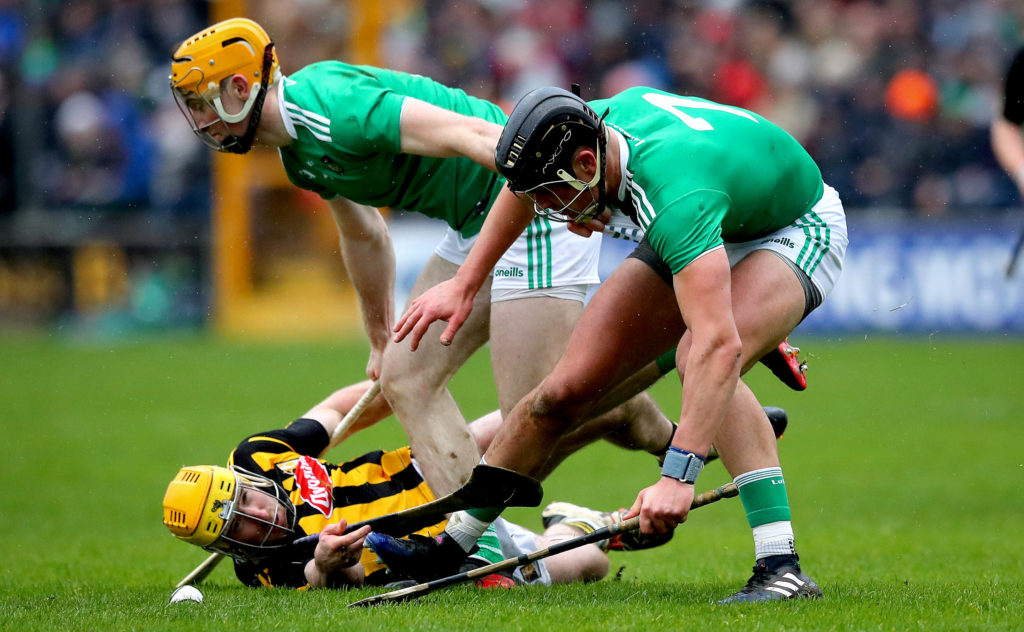 Both excelled in their respective roles as Kiely was able to
give valuable game time to more fringe members of his squad. That brings the
number of players to start a game for Limerick in the League thus far to 24
with Limerick's strength in depth awe-inspiring.
To put it in context, yesterday Limerick were without Hurler
of the Year Cian Lynch, All-Ireland winning captain and All-Star Declan Hannon,
Mike Casey, William O'Donoghue and Seamus Flanagan among others yet, still
defeated last years League champions by nine points.
Not the last we have seen from Kilkenny
That being said, Kilkenny seemed surprised with the intensity
and quality of Limerick. The blitz either side of half time appeared to take
the winds out of Kilkenny's sails which will be worrying for Brian Cody as his
side never really looked like threatening Nickie Quaid in goals.
However, those ruling out Kilkenny after the performance are
well wide of the mark as Brian Cody attempts to blood as many players as
possible ahead of the championship. It is well known that Cody primes his side
for the championship with little emphasis on the league.
And while Limerick were without several key players,
Kilkenny were not lacking in that regard. They were without former Hurlers of
the Year TJ Reid and Richie Hogan, and All-Stars Cillian Buckley, Ger Aylward and
Joey Holden.
Brian Cody is far too experienced a manager not to have learnt from yesterday's lesson and you can rest assured Kilkenny will have a say in this year's championship.
Are Limerick peaking too early?
Unquestionably, Limerick are the best team in Ireland at this moment in time, arguably across both codes. Their performances against Tipp and Kilkenny were of the highest quality and Limerick look primed and ready to defend their All-Ireland championship.
Yet, in February the championship is still a long way off
and after such a hectic Winter, the danger of a lull period could be in the
offing.
Yes, the panel is loaded and competition for places should
ensure that there is no complacency with plenty of spaces in the matchday squad
up for grabs.
Yet, there is that slight worry that this current form is unsustainable.
The post Aaron Gillane, Power Plays and Peaking Early: Talking Points from Nowlan Park conquest appeared first on Sporting Limerick.