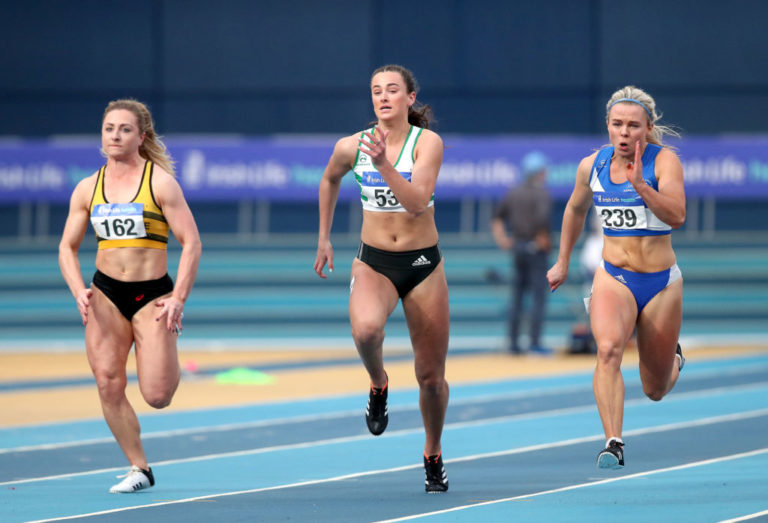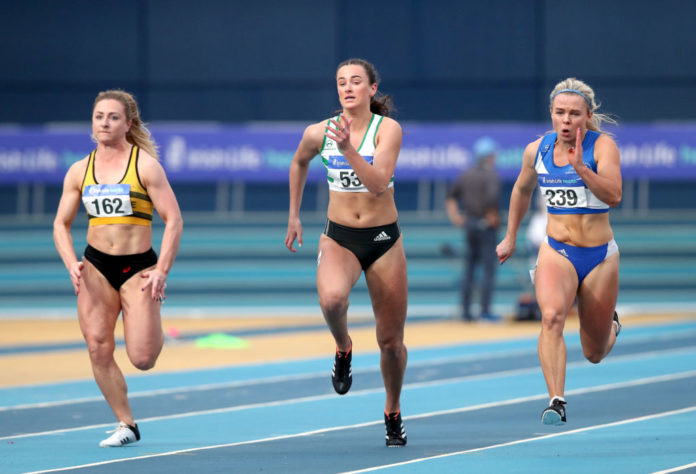 Emerald AC's Ciara Neville has been selected as part of a 16 member team that will compete at the European Indoor Athletics Championships in Glasgow on March 1-3.
Neville made the European grade courtesy of a second place finished at the women's 60 metre final at the Irish Life Health National Indoor Athletics Championships in Abbotstown last Sunday with a time of 7.40. Molly Scott won the race in a time of 7.32 and will also be part to the team in Glasgow.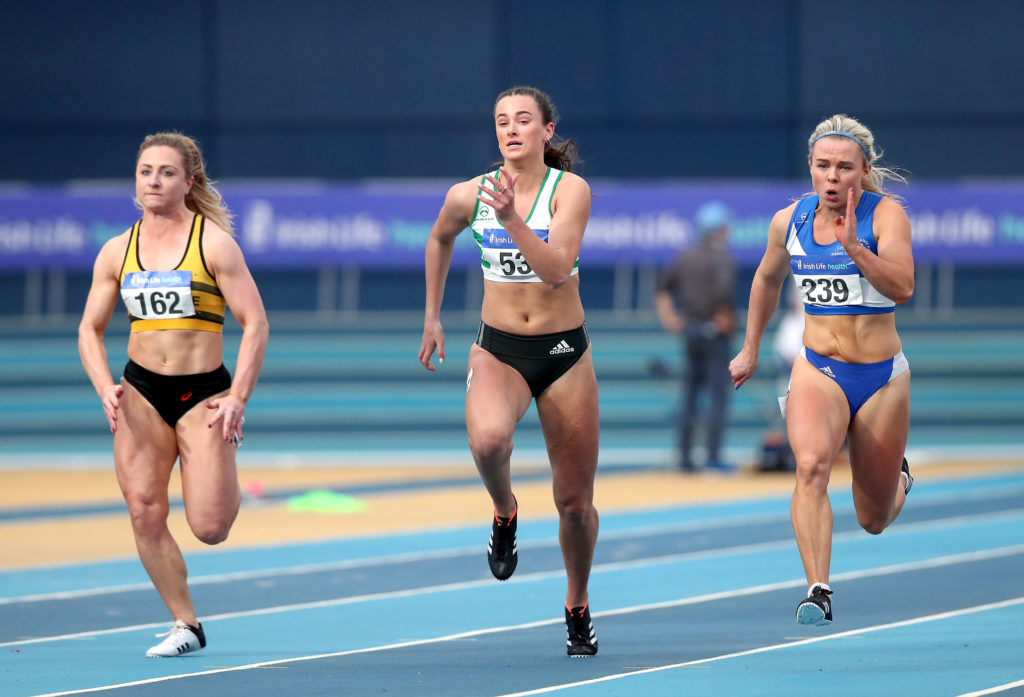 It was her final opportunity to achieve the standard and Neville admits that she left it late.
"I left it late but I was delighted I was able to pull it out of the bag at the Nationals because that is one of the biggest competitions of the year so I was happy that I could pull it out when it mattered the most."
Neville has been to World and European indoor championships before and says she has learned from both experiences.
"My first European indoors was two years ago when I was seventeen so that was more gaining experience than trying to challenge. Obviously I wanted to PB and all that but it was kind of just soaking in where I was so I cold use the experience for future years. This year I will be looking to challenge the Europeans, make the semi final and see what happens from there."
Click on the link below to listen to the podcast in full.
Speaking to Athletics Ireland, High Performance Director Paul McNamara said:
"This is a strong Irish team that is primed to put in a performance at this championship.  Our more high profile athletes have had stellar seasons to date with Ciara, Phil, Mark, Siofra and Thomas very well placed on the European ranking lists.
"This event will provide an excellent transitioning opportunity for our talented crop of 2018 U20s such as Molly, Ciara, Lauren and Sommer while emerging athletes like Joseph Ojewumi, Cillin Greene and Sophie Becker have shown exciting form this season to earn their spots. This will be a good championships for Irish athletics."
Irish team for Glasgow
Women
60m
Molly Scott (SLOT), Lauren Roy (City of Lisburn), Ciara Neville (Emerald)
400m
Phil Healy (Bandon), Sophie Becker (St Joseph's)
800m
Siofra Cleirigh Buttner (DSD)
1500m
Ciara Mageean (UCD)
High jump
Sommer Lecky (Finn Valley)
Men
60m
Joseph Ojewumi (Tallaght)
400m
Thomas Barr (Ferrybank), Cillin Greene (Galway City Harriers)
800m
Mark English (UCD), Zak Curran (DSD), Conall Kirk (Annadale Striders)
3,000m
John Travers (Donore Harriers), Sean Tobin (Clonmel)
The post LISTEN: Ciara Neville looking forward to European Indoors appeared first on Sporting Limerick.