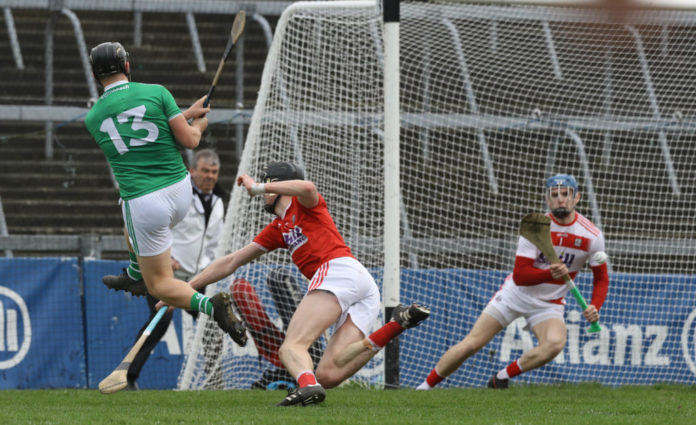 Limerick fell to their first competitive loss since last year's Munster Championship as Cork emerged victorious on a 2-21 to 1-21 scoreline at the Gaelic Grounds.
The visitors came out of the blocks firing with Aidan Walsh firing over the first score of the game. Horgan followed from placed ball and a fine Daniel Kearney effort meant it was 0-3 to 0-0 after just 4 minutes.
Seamus Flanagan got Limerick's first point of the afternoon. Pat Horgan then fired a quick 1-1 to give Cork a 1-4 to 0-1 lead. Limerick were unusually sluggish and Cork were putting the puck out under pressure.
Cork's pressing was denying Limerick clean possession and the rebels were extremely precise and accurate on turnover and transition ball.
Dowling responded with a well struck score but again it was only slowing Cork's momentum as the visitors Harnedy and Cooper extended the lead to seven points mid way through the half.
Cork would get 4 of the next 6 scores through Harnedy, Dooley, O'Mahony and Horgan while Limerick's return was two Shane Dowling points with one coming from placed ball.
John Meyler's side were threatening to run away with the game and Limerick desperately needed something to spark their efforts back in to life. That much needed kick start came in the 25th minute as Pat Ryan won a long ball and offloaded to Peter Casey who fired low to the back of the net to make it Limerick 1-4 to Cork's 1-10.
Limerick and Cork would go point for point in the remaining five minutes with three scores apiece to make it Limerick 1-7 Cork 1-13 heading into the break with the rebels full value for their lead.
The only consolation for Limerick is that it could have been worse had Conor Lehane not missed a glorious goal chance in the last 30 seconds of the half. It left plenty for Kiely and his backroom staff to work on.
Limerick came out a different side in the second half with Casey, Dowling, Byrnes and Flanagan all pointing and reducing Cork's lead to just two points.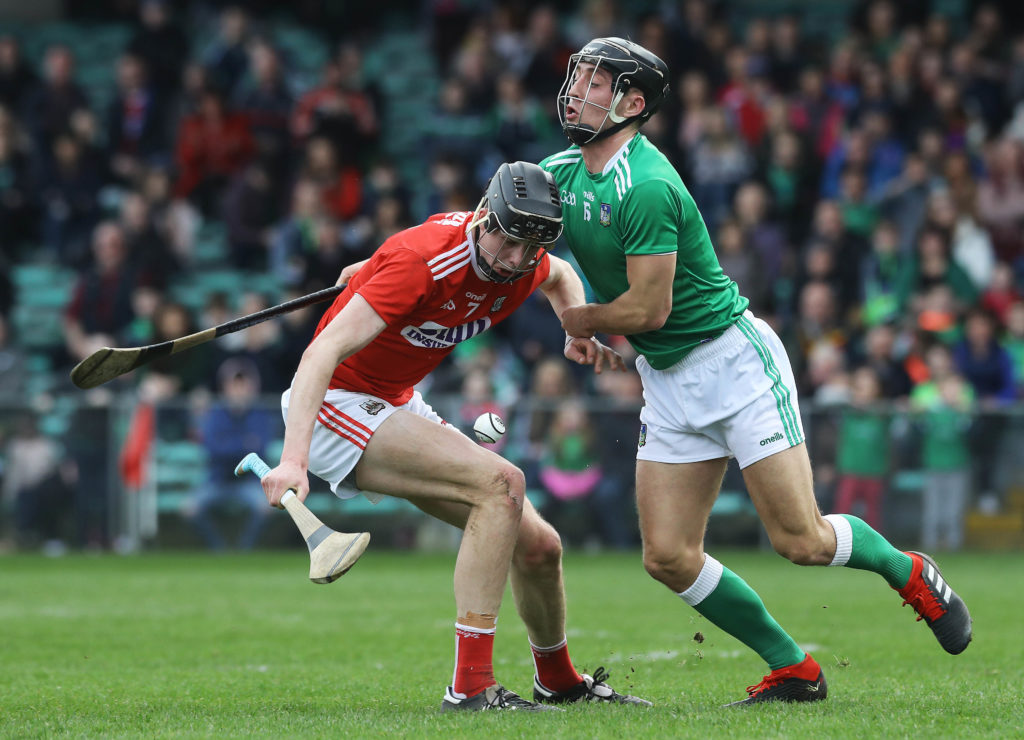 Cork settled with points from Dooley and Horgan and when Limerick's Sean Finn failed to collect short handpass on the edge of his own square. Conor Lehane pounced on the mistake and fired past Quaid to re-establish Cork's seven point advantage and cancel out Limerick's good start.
Limerick set about cutting into the lead once again with Morrissey, Lynch, Casey, Dowling (2) and Mulcahy notching 6 of the next 7 scores. Cork's solo point being a free from Horgan.
The scoreboard now read Limerick 1-17 Cork 2-16 with 65 minutes gone with momentum firmly back behind the home side. Horgan had a chance to settle rebel nerves but was wide with a scoreable free. It was their 6th wide in a row as the pressure began to mount.
Peter Casey the fielded a superb ball from Tom Morrissey, turned and fired over the bar to make it a one point game. Moments later and Diarmaid Byrnes then levelled it from a 65.
Cormac Murphy edged the visitors back in front for their first score since the 50th minute and a Horgan free made it a two point game.
Another long range Byrnes free made it a one point game but Cork held their nerve and Murphy and Kearney extended the lead to 2-20 to 1-20.
Byrnes landed another free but Limerick should have been allowed the advantage with Cian Lynch straight through on goal. Referee Patrick Murphy put his hands to his head in acknowledgement of the mistake but it was no good to Limerick as Lehane landed the last score for Cork to make it 2-21 to 1-21 in favour of the visitors.
The post Cork edge Limerick by 2-21 to 1-21 at the Gaelic Grounds appeared first on Sporting Limerick.